As Chief Executive Officer at Lanson B. Jones & Co., Michael Allen is the business architect of the firm.
Michael leads the executive team through organizational growth and development strategies that put the client at the center of business approach. He oversees the design, construction, and finance teams as well as new business development, and marketing groups. Michael has been in profit and non-profit organizational leadership for over 10 years. He was brought to the firm for his experience in organizational development, systems thinking, process development and improvement, employee and leadership development, and project management.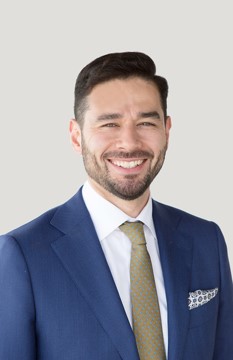 Q: What would you like to see your team accomplish in 2019?
Our largest project completion, 40% growth, bringing services in house.
Q: Who is your role model or hero?
Abraham Lincoln and Martin Luther King Jr.
Q: What is your favorite book?
Team of Rivals: The Political Genius of Abraham Lincoln by Doris Kearns Goodwin.
Q: Do you use any specific method or system to run daily operations?
OKRs, Agile, Scrum.

Q: Why did you choose your present industry at this time?
We are in the business of making impact and building relationships.
Q: What is the best/worst moment you can remember in your career?
Seeing our current team grown along with new leaders.
Q: Looking back – if you could advise a younger version of yourself to do something different – what would it be?
Take it easy. People are everything.
Connect with Michael Allen on LinkedIn