At Brief, we always enjoy exploring a range of different tools and apps, weighing up their pros and cons in order to make our product as good as it can be.
We tend to review different alternatives to team-communication powerhouse Slack, but now that we have in-built task management and progress tracking system in our app, we can assess different tools and apps as a team with ease.
For the record, whichever app you decide to use, our team communication features will make a great addition to it, facilitating team discussion and overall efficiency.
There are, of course, a lot of other tools on the market when it comes to team management. Up until 2017, when Microsoft first released their team and project management tool 'Teams', Slack was always the go-to platform for such endeavors. It was the first collaboration tool to allow members of a team to chat and share files amongst one another.
Since then, though, Microsoft Teams has changed the game. Many users have switched over to Teams in exchange for Slack, persuaded by its unique features to ditch the original team-collaboration service.
When deciding between Slack and Teams, it can be challenging to know which to choose. What's the difference? Which one's better?
In this article, we'll be covering everything you need to know.
The Similarities
Though each platform has its differences, there are actually a lot of functional similarities between Slack and Teams. For a start, both are, of course, tools designed to facilitate team communication, collaboration, and overall efficiency.
Since their purposes are much the same, there are indeed several similarities between these two competitors. Let's run through some of them.
Slack vs Microsoft Teams: commands
Both Slack and Teams provide users with quick commands with which to take shortcuts to particular actions. On Slack, for instance, a forward slash typed into the search bar will bring up a list of commands, while on Teams, either an @ symbol or a forward slash will do the same thing.
Slack vs Microsoft Teams: search
In both of these tools, the search bar makes navigation a lot easier. Both platforms feature a search bar at the top of pages, allowing users to pick out the required documents or chats with ease.
If, for instance, a user shares a Microsoft Excel document which contains a list of names or titles, you can search within Slack or Teams for any words used in the document and find them easily. This smooth integration makes navigating through each tool easy.
Slack vs Microsoft Teams: conversational threads
Another similarity between Slack and Teams is the ability to create conversational threads. This enables users to understand which messages are part of the same conversation or topic, rather than messages being sent independently of one another.
One helpful feature exclusive to Slack is that you can actually use conversational threads in private conversations as well as group conversations, making it easier for two people to see which messages are being responded to.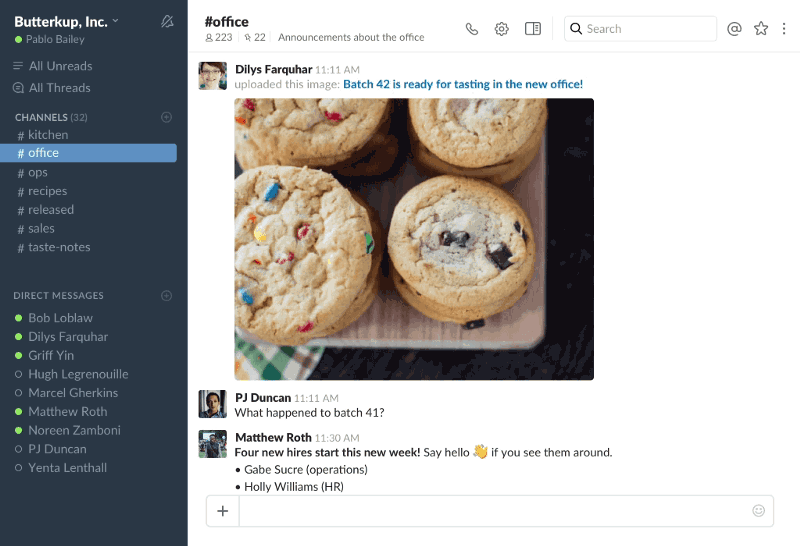 Slack vs Microsoft Teams: cost
One of the main pull factors with both of these tools is that they offer free versions to users, making them more affordable for smaller, low-profit companies to use without expending too much of their budget.
For larger businesses, though, extra features are available to paying customers. The most expensive of these plans for both apps is $12.50 per user per month. Within Teams, that fee also gives users access to all of the Office 365 apps and services.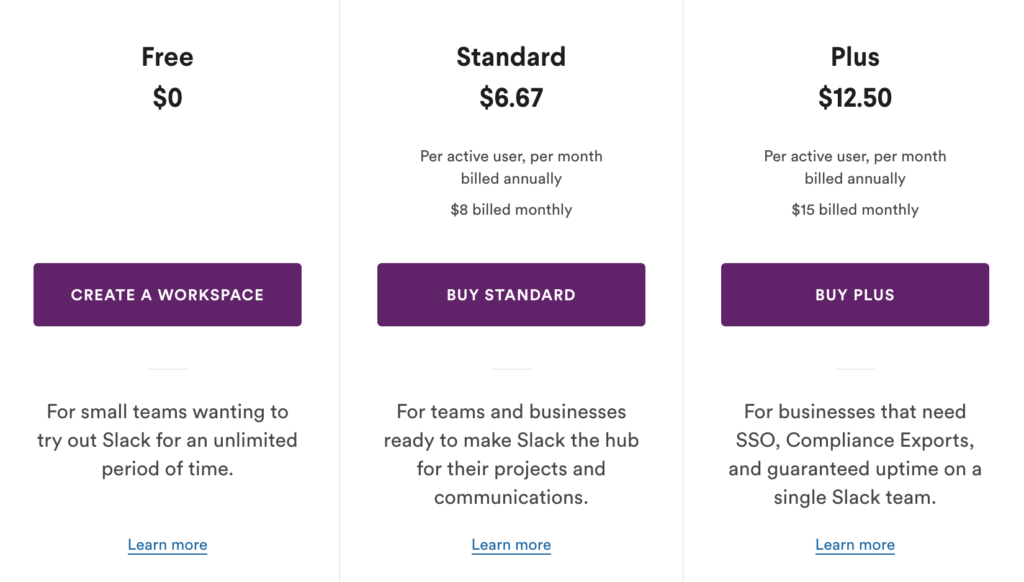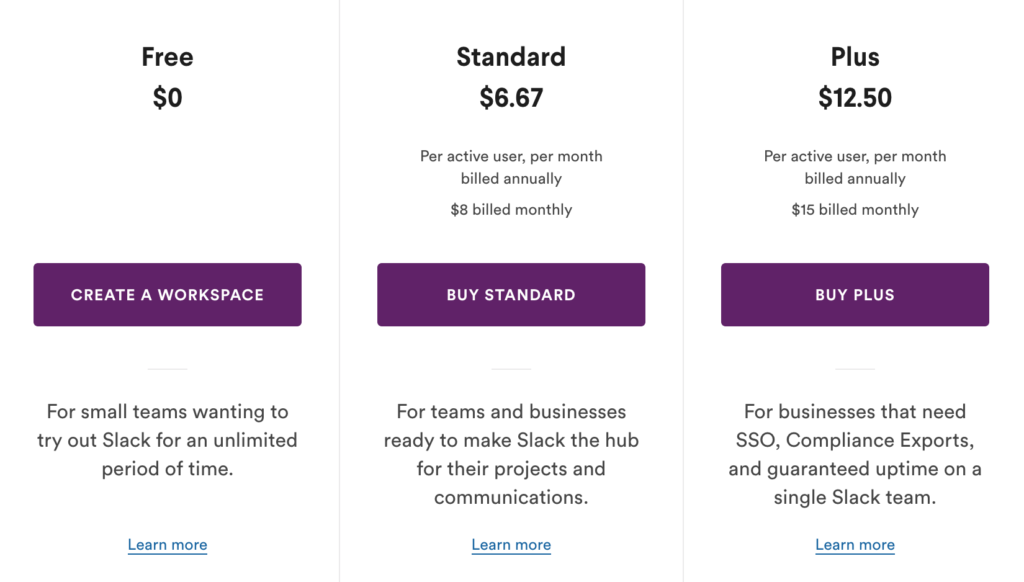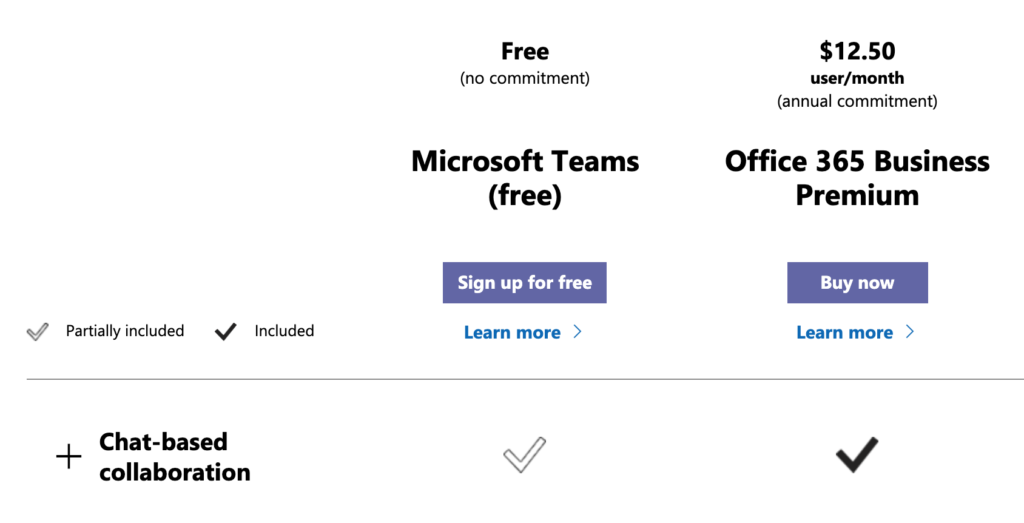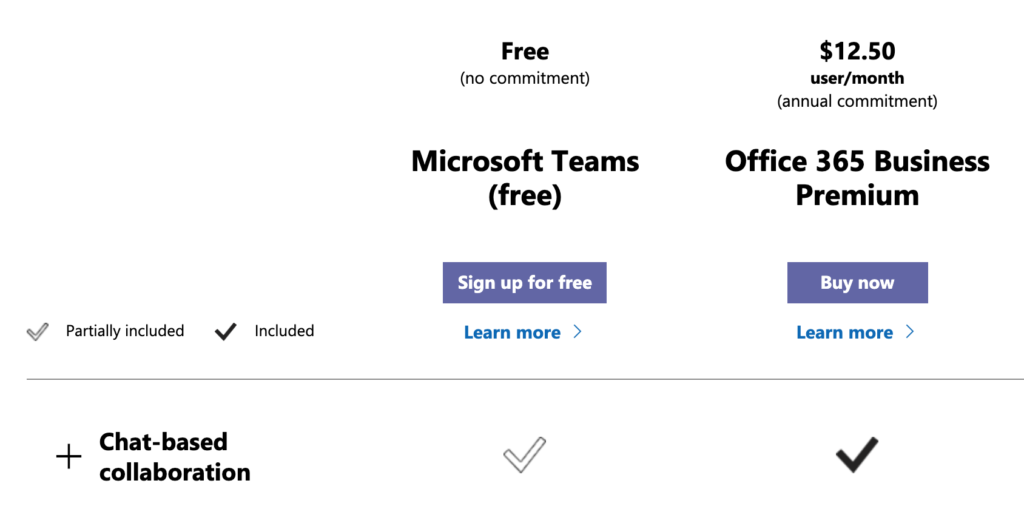 The Differences
Although there are a number of similarities, both Slack and Teams do offer unique features to one another. It's for this reason that it can be difficult knowing which platform to opt for.
Before assessing which app is better, let's talk about some of their differences.
Slack vs Microsoft Teams: app Integration
First and foremost, Slack is often considered to have the upper hand when it comes to app integration. In total, it offers over 800 third-party apps that can be integrated. Teams, on the other hand, can only integrate around 200 external apps.


Although this might sound like a disadvantage, Teams does have an edge in a sense, because it can integrate with other apps belonging to Office 365 like Skype and Outlook. Such apps enable users to email and call colleagues with ease inside of Teams.
Furthermore, Teams also offers a tab-based structure, which makes it easier for different apps and tools to be accessed within Teams.
Slack vs Microsoft Teams: sharing content
As discussed previously, one big advantage of both of these tools is that they allow users to share content amongst their peers. This was one of the biggest pull factors when Slack first came out, although Teams has since become a competitor for the same reason.
Within Slack, users can easily create and share documents from Google Drive. This is a highly-advantageous feature if your company already uses Drive, but not so much if it doesn't.
It's easy to share files within Teams too, but these files must be from apps within the Office 365 package.
If your company uses these products, Teams would undoubtedly be the more appropriate choice. Really, neither option is better in this category; it's more a case of choosing the app that best suits your company's software preferences.
Slack vs Microsoft Teams: mobile and desktop versions
Both Slack and Teams offer mobile versions as well as desktop apps. This enables users to access their projects, files, and colleagues from wherever they are.
Within Teams, though, Microsoft offers a cloud-based service known as Intune, enabling users to manage an organization's mobile devices with ease. This allows managers to ensure that all company data remains protected, giving them complete control over their staff's devices and applications.
Teams vs. Slack: Which One's Better?
As we've discussed, both Teams and Slack have a number of differences and similarities, such as their search features, app integrations, and conversational threads. To wrap it all up, let's talk about which tool is best for you.
Well, in essence, that depends entirely upon your preferences as a company. If you use Google Drive more than Office 365, you'd be better opting for Slack, since it's more optimized to suit Google users. Teams, on the other hand, is a better tool for users of Microsoft apps. If you're already paying for an Office 365 business subscription, signing up to Teams will give you those same features alongside others at no additional cost.
Furthermore, if you're looking for a tool which allows you to effectively and easily manage your work, communicate with teams, and increase workplace productivity, then Brief the way to go. The best thing to do is to assess your requirements as a company and make a decision based upon those.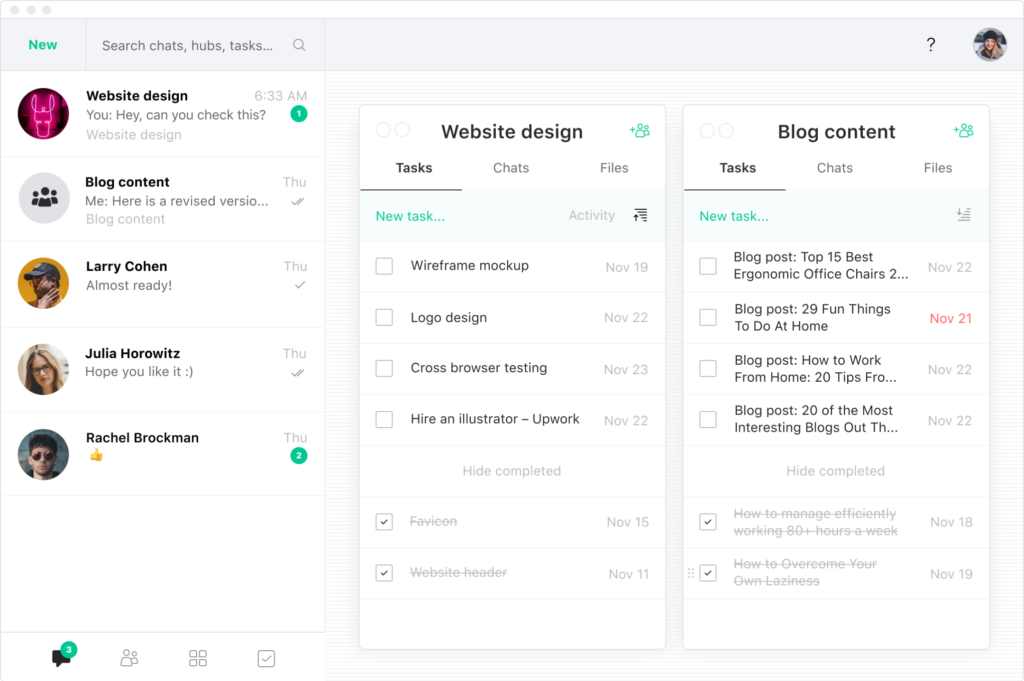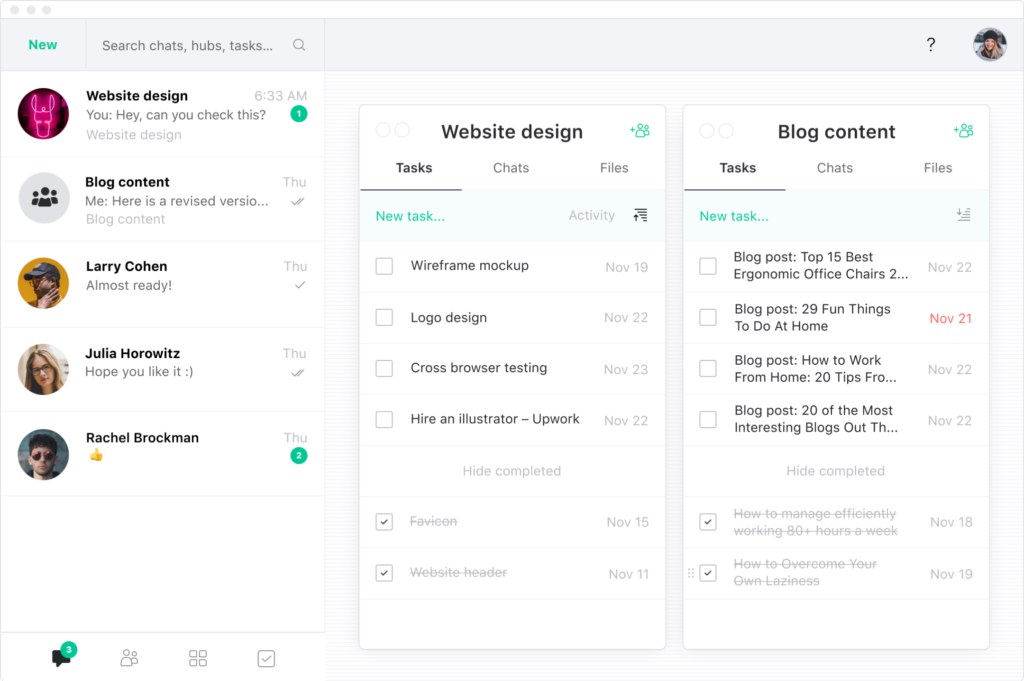 Did we miss something? Comment below with any questions!