When faced with a large workload, and a team to distribute it amongst, it can be challenging to know where to begin. But project management tools make things easy, efficient and straightforward. They are allowing you to allocate responsibility to others and track their progress.
There a variety of tools on the market that can simplify things – the market leaders current stand at Jira and Trello: both of which who are owned by Atlassian.
If you are a manager or project leader, the question you need to ask is which project management tool best suits your needs?
At Brief, we always enjoy exploring a range of different tools and apps, weighing up their pros and cons in order to make our product as good as it can be.
For the record, whichever app you decide to use, our team communication features will make a great addition to it, facilitating team discussion and overall efficiency.
Let's take a look at some of the other available options.
Jira – the basics
In a nutshell, Jira is the best-selling development tool on the market right now. It's used by tech experts, simply because it's insightful – offering in-depth planning and tracking features.
The main attraction with Jira is that it has over 1,000 add-ons and extensions, meaning it can integrate nicely with any third-party software your team or business is already familiar with.
These include the integration of Usersnap, a capture screen, and visual bug report software. This allows your employees to easily report bug fixes that they recognize; even when they aren't tech-savvy. This is favorable because it ensures that everyone can keep an eye on your digital projects and make suggestions if needed.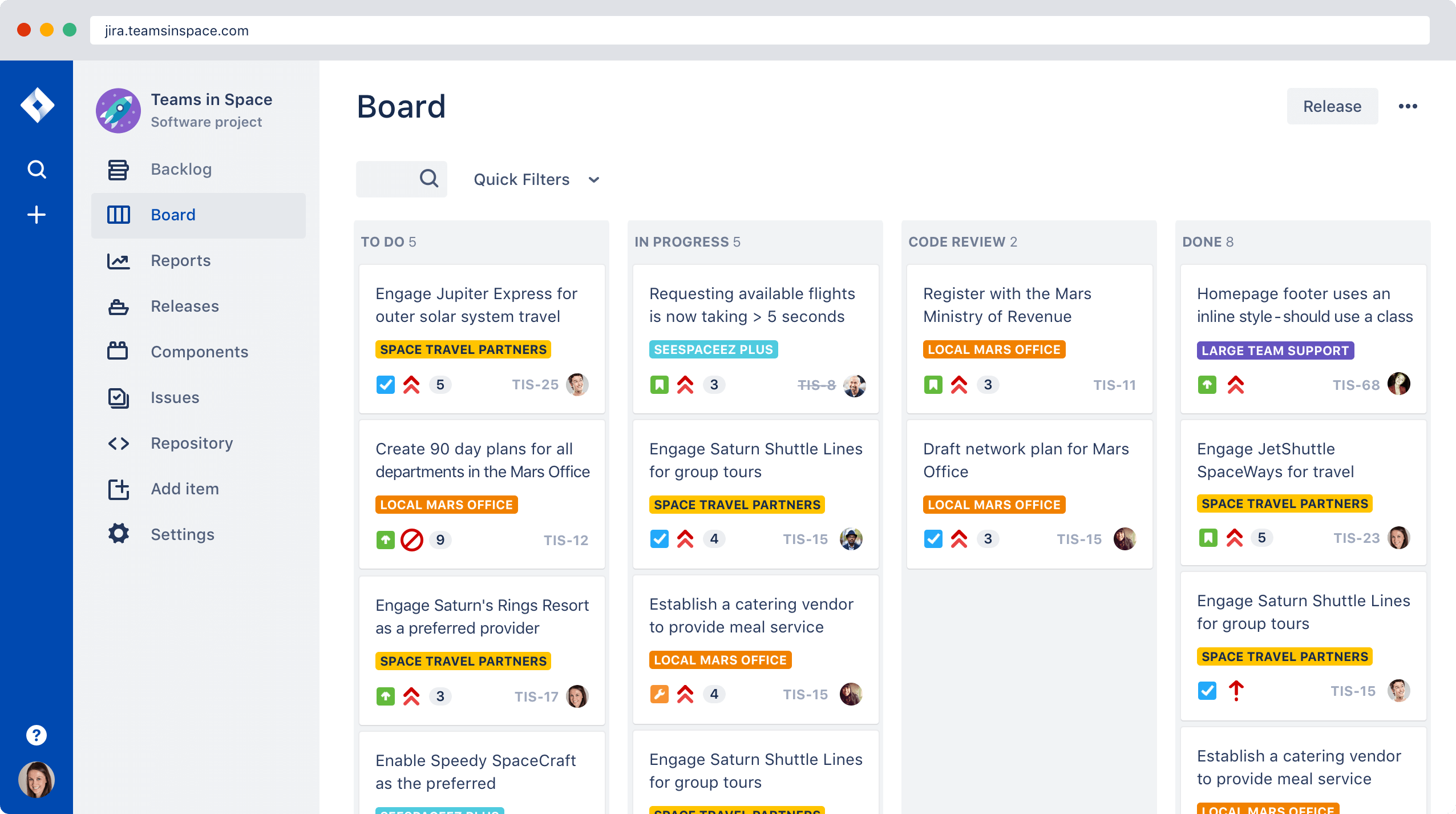 As a whole, Jira is beneficial as a management tool that might integrate with any digital software that you currently utilize in your businesses. You can take a look at the latest Jira apps and integrations over on the Atlassian marketplace. If you find that you use some of these apps already, then perhaps Jira is the best Project Management Tool that resonates with what your team is familiar with.
Trello – the basics
Rather than a tool that integrates well with your current set up, Trello is designed for more general usage. It is a visual board that allows you to allocate tasks to certain categories (be that people, or teams) in a visual task flow.
These boards can be used for anything – from marketing campaigns, holiday trips, and even software development projects.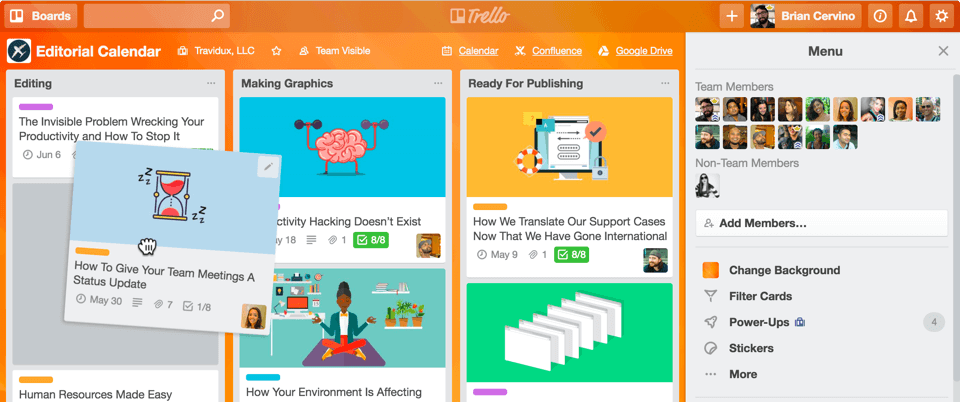 Generally, Trello requires a lot of communication and collaboration between your team members – and it caters for this fact; offering description, comment, tag and responsibility tags on each of its tasks.
Generally, Trello is a great tool which resolves the problem of managing your progress, offering a variety of enhancements (though admittedly, less than Jira: Trello offer 30 optional integrations, compared to Jira's 100 integrations).
The key differences
Despite both being management tools that share some commonality, they have a variety of differences that will influence, which is the right choice for you.
Trello vs Jira: pricing
One of the key differences between these two tools is their price – and of course, depending on your business, your intended purpose of this business management tool, and the size of your workforce; this can massively influence how much money you are willing to spend.
Jira is a premium service, with prices starting at $10 for smaller teams, but then for mid-sized teams (11-100 users,) costs $7 per user. If you need more than 100 users, the cost goes down to $5 between 101-250 users and $1.10 for more than 250 users. It's evident that your team size plays a key role in whether Jira is for you – like economies of scale, the more you buy, the cheaper it is per head.


By contrast, Trello is labelled Freemium; they offer a free service that is perfectly adequate for smaller teams, along with a Business class feature for $9.99 a month, and an enterprise feature for $20.83 per month.


Comparing the two tools' pricing, it's clear that which tool is for you depends on your team sizes and your budget. Trello is the safer option for Smaller enterprises with fewer employees – given it offers a fixed amount of overheads per month (in some instances, this can even be free!) By contrast, Jira is best for growing businesses with more available capital – if cost is of no concern, Jira allows you to add employees to projects as and when needed.
Trello vs Jira: hosting
Both tools have online hosting, though Jira offers Premium hosting. That means your paying for more online storage, though the amount you get will vary depending on the service you purchase. Evidently, the more you pay, the more storage you receive – and Jira is more attuned to this fact, making things bought on larger scales cheaper.
In most cases, if you require large amounts of hosting – and can't get away with clearing your previous projects every month, then Jira is probably your best bet.
Trello vs Jira: portable usage
Both of these tools offer easy to access and intuitive mobile interfaces for both IOS and Android – inevitably, this means that whichever you choose, your team will be able to view their tasks, make adjustments, and even create new tasks on the go.
Trello vs Jira: which Project Management Tool is for you?
Typically, Jira's customers are larger enterprises and businesses, whereas Trello is utilized by Freelancers and SME's.
Both offer intuitive, easy to use, and manage tools that can make managing your team a little easier. Although Jira's add-ons and integrations are more premium and more likely to better suit your business. That comes across in the price tag, Jira is more premium software that can be used for advanced, larger projects. By contrast, Trello offers a cheap alternative that can be used for most smaller projects.
If you're a smaller team with low funds looking for an inexpensive, reliable management tool: Trello is for you. If you are a fast-growing enterprise with lots of funds, then Jira is one to consider.
A Note on Brief
Another tool that you might wish to consider is Brief. Brief is a simple, easy-to-use platform that enables teams to communicate with ease.
With features including video chat, team chat, to-do lists, file sharing and team hubs, Brief works to streamline the time-consuming processes that distract us from important company duties.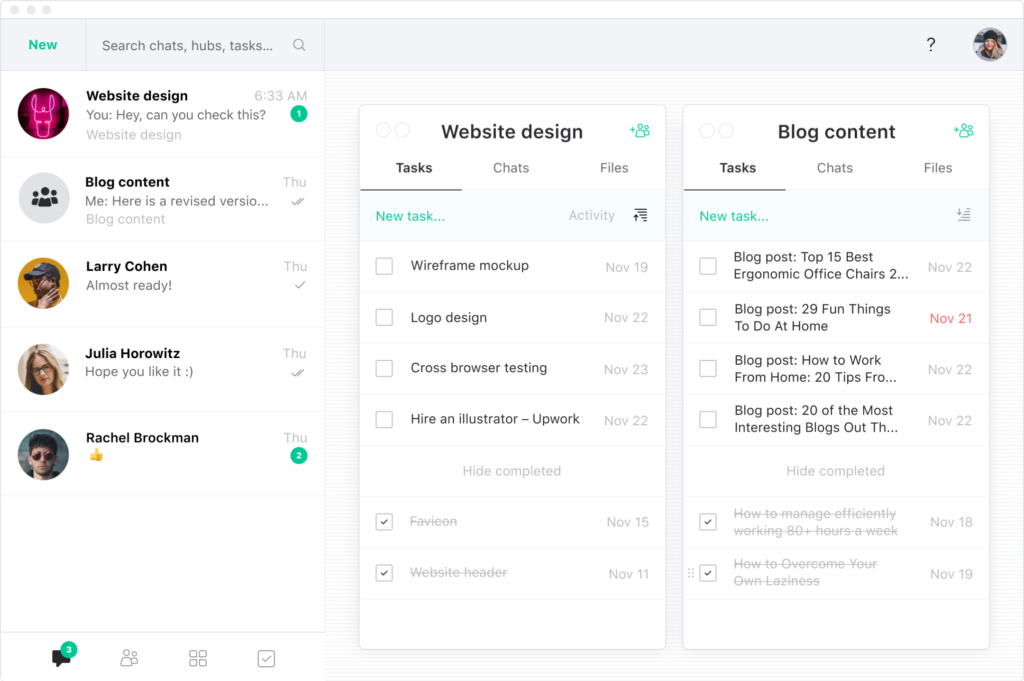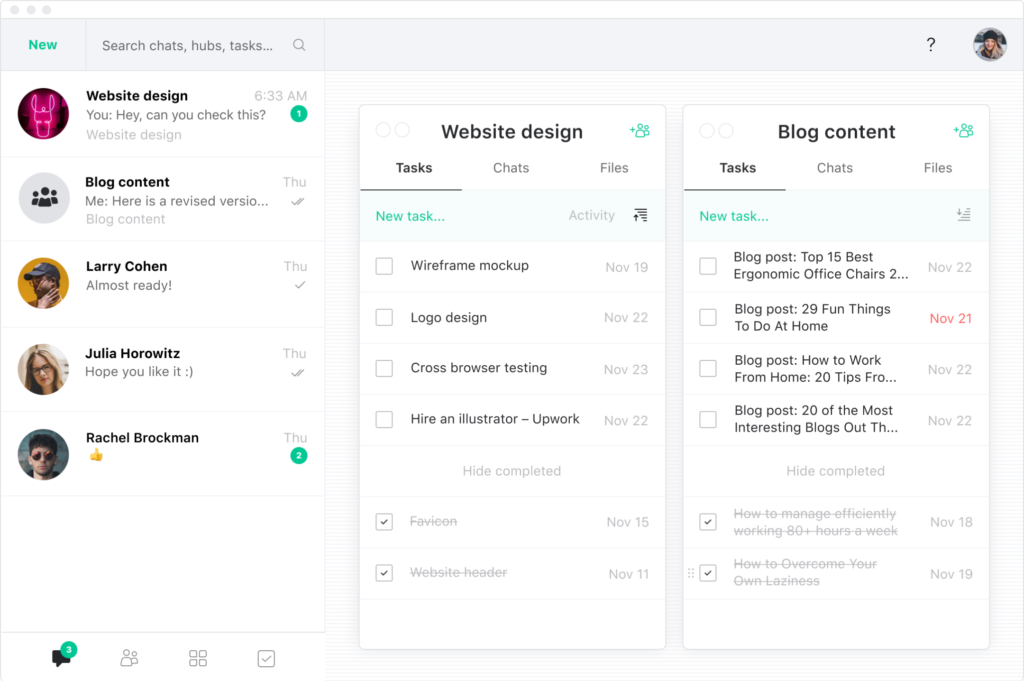 If you're not sold on Trello or Jira, Brief is a completely free tool that can be used by both small and large teams to facilitate work and maximize efficiency.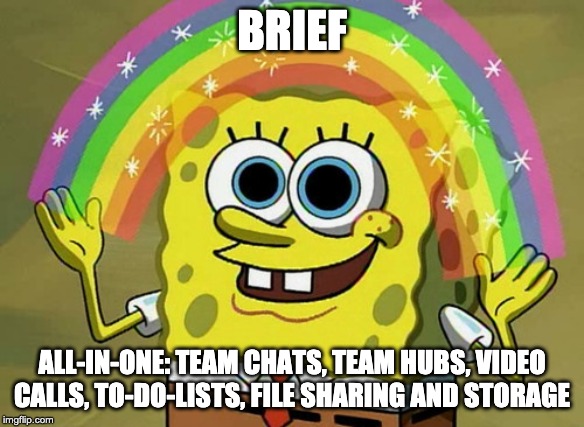 Did we miss something? Comment below with any questions!