Ashley Bodi is the founder of Southern Sunshine. She is the designer, builder, entrepreneur, and small business advocate just trying to keep it real and make awesome products that people can enjoy in their space.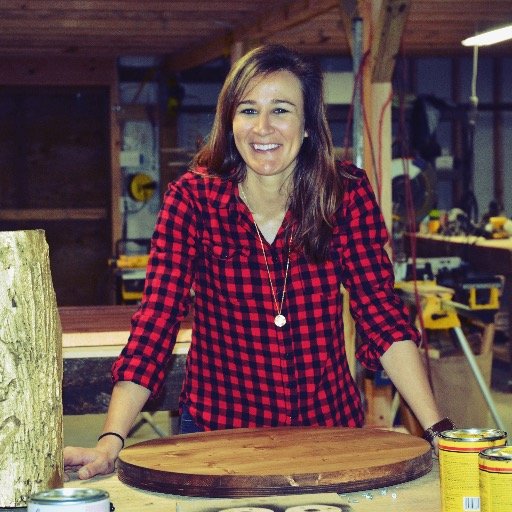 Q: What would you like to see your team accomplish in 2019?
Our team is continuously focused on the research and development of our products to make them the best they can be. We test them on many levels with use and environment, making sure that they hold up for our customers over time. So to answer the question, we want to continue to focus on our products being the best they can be.
Q: Who is your role model or hero?
I've had so many people over my life that have taken the time to pour wisdom and knowledge into me that I've taken with me through business and life. I can't choose just one but genuinely grateful for those that take the time to mentor me because, to me, that's a hero – someone who takes time to teach others without asking for anything in return.
Q: What is your favorite book?
Chase the Lion by Mark Batterson – Great read for anyone wanting to take the leap in business, their personal life, or needs some flat out encouragement in their current situation.
Q: Do you use any specific method or system to run daily operations?
OneNote is one of our favorites at the shop where we all can share information, collaborate, and see orders across the board. It keeps us organized from when an order comes in to when an order is shipped out the door.
Q: Why did you choose your present industry at this time?
I fell into it but always had a vision for creative design but just was not sure what exactly what all that looked like. I never guessed it would have been in the furniture or home decor industry. With the encouragement of family and friends, I just went for it.
Q: What is the best/worst moment you can remember in your career?
There are a ton of really cool "best" moments through this journey, but one that sticks out is that we got to do something for a Miranda Lambert and Country Living Magazine at one point. When the email came through, we thought it was a friend playing a joke on us, but it turns out it was real, which was so cool to our team and still is to this day.
Not sure we have a "worst" moment, but I think that can be summed up with any daily business routine of something going wrong when you try your best to make sure everything goes perfectly. Shipping is the biggest cross your fingers moment. It leaves our shop in perfect shape, but once it leaves our hands, no matter how well we pack it, there are things that can happen. It's rare, but the times that we do have a product damaged, we hate it since we put in all the time with the item but also for the customer who looks forward to getting their product for their home.
Q: Looking back – if you could advise a younger version of yourself to do something different – what would it be?
Don't try to do it all. It's so easy with wanting to have a business that does it all for a customer, but it just becomes overwhelming at some point. When you can narrow down your business to a few specific (niche) things, then you can focus on just that versus wasting time on things that won't benefit your business in the long run. I'm good about this now, but I'd tell myself earlier on to have a cut off time with work. I use to answer emails at all hours, but now I cut it off at 6 pm, and I've never looked back since.
Follow Southern Sunshine on Instagram: @southernsunshineshop