There are two ways to break down "hustling", one right way and one terribly wrong way.

The right way is to hustle for scalability, efficiency and fulfillment.
The wrong way is to hustle for small rewards, hands on tasks completion/management and exhausted mornings.

The right way creates people like Tim Ferriss, super humans who have totally optimized their business, lifestyle and health.
The wrong way creates people that you have never heard of because they live in their office and don't have time for recognition.

To work harder during a digital age with hundreds of strategies and methodologies for working smarter is potentially the worst idea a business could have.

Working smarter saves you time and money-but mostly your sanity. Sanity is the one thing you'll need to rely on while growing a business, handling employees and attempting to reach your annual goals.

Your sanity will make or break your business.

Here are six surprising ways you can work smarter, not harder.

The Ivy Lee Method: Stop Making 35,000+ Decisions A Day

The Ivy Lee Method is named after Ivy Lee, arguably one of the first productivity consultants in America. In 1918, Lee was recruited by Charles Schwab, yes-that Charles Schwab, to make his company run more efficiently.

The story goes as follows, when Schwab asked Lee how much it would cost for Lee to help his company, Lee told Schwab not to pay him unless he felt the results were worth payment. Lee's request was simple-he needed fifteen minutes with each executive at Schwab. Three months after his executive meetings, Lee received a check from Schwab.

His $25,000 check would be worth $400,000 as of 2015.

What did Lee teach the Schwab executives that was worth almost half a million dollars?

The Ivy Lee method is a four step formula for working smarter, not harder.

Step One: Each day, write down the six most important tasks that must be completed tomorrow. There are two rules: 1) You can ONLY write down six tasks, 2) Each task has to be prioritized by importance.

Step Two: The following day, work on one task at a time in order of prioritization.

Step Three: Any uncompleted task from today, gets moved to the new list of six tasks that must be completed tomorrow.

Step Four: Repeat.

Creating this prioritized task list cuts down the amount of time entrepreneurs spend making decisions. If the average person makes 35,000 decisions a day, how many does a Founder, CEO or President have to make?

"You need to focus your decision-making energy. You need to routinize yourself. You can't be going through the day distracted by trivia."

Barack Obama, Vanity Fair
Mark Zuckerberg, famous for wearing a gray t-shirt every day, pointed out the lack of diversity in his wardrobe in a satirical Facebook post after his paternity leave.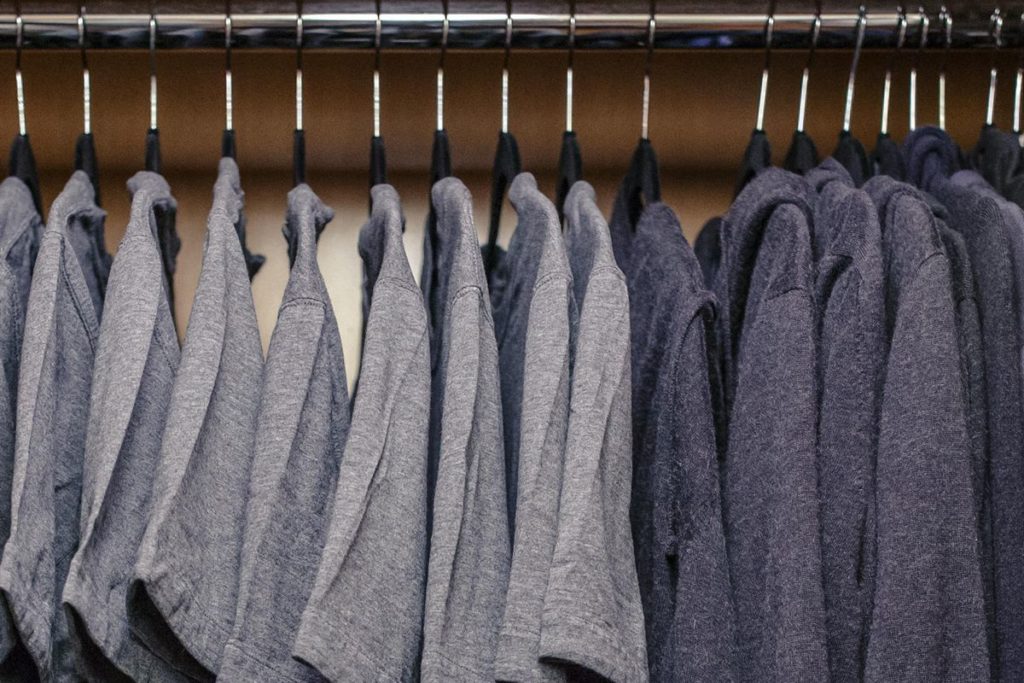 "I really want to clear my life to make it so that I have to make as few decisions as possible about anything except how to best serve this community,"


Mark Zuckerberg, Business Insider
To focus on what moves the needle, you have to define what is going to move the needle?

What six tasks do I need to get accomplished tomorrow?

Write down the tasks in the same place every day, ideally in your productivity program. Brief features a task list that was created for this purpose. The first thing you see when logging into the app is your different Hubs, each of which contains a list of tasks. You'll be able to delegate the task to another employee, check it off once complete or make notes about task completion throughout the day.
Single Tasking: You're Multitasking and You Don't Even Realize It
Tim Ferriss is known for being the master of productivity. His first book, The Four-Hour Work Week is still referred to as one of the best ways to work smarter, not harder despite being published a decade ago. After realizing his supplement company was taking up an unhealthy portion of his time, and walking too close to his line of sanity, Ferriss started to tweak his business foundation. His tweaks sparked the idea to write his infamous book and Ferriss began to gain serious notoriety. His productive momentum led him to work less, while moving his pawns in the best position for his future.

arter, not harder despite being published a decade ago. After realizing his supplement company was taking up an unhealthy portion of his time, and walking too close to his line of sanity, Ferriss started to tweak his business foundation. His tweaks sparked the idea to write his infamous book and Ferriss began to gain serious notoriety. His productive momentum led him to work less, while moving his pawns in the best position for his future.

Those pawns include becoming a pre-seed advisor to Uber and investing and advising startups like StumbleUpon, Evernote, Shopify and TaskRabbit.

How did Ferriss leap from entrepreneur, to best-selling author, to Uber investor?

By becoming a master at his self-proclaimed superpower, complete and total focus.

Understandably, this doesn't sound like a surprising productivity hack but we promise, this is going to take a turn.

When Ferriss refers to complete and total focus, he doesn't mean to focus only on the task at hand. He means, to focus on one singular part of the task at hand.

In this video for Inc. Ferriss explains how to tap into this superpower and work smarter, not harder. For example, let's say the task at hand is to write a chapter of a soon to be released book. The task of writing a chapter of the book is several tasks couped into one. For example, writing is one task, researching topics that need to be mentioned in the chapter is another task, and editing for spelling and grammar mistakes is another.
By focusing on the three parts of the overarching chapter writing task, the brain constantly switches between tasks and becomes less efficient. Full focus on one task for 3-4 hours can yield incredible results.

Ferriss, and hundreds of others, break down their overarching task into singular tasks. In this example, there are two singular tasks, 1) Write the first draft of the chapter with notes about topics that need further research and 2) Do further research on necessary topics.

What daily tasks do you have that need to be broken down into singular tasks?

The key is to place the notes to the side as the chapter is being written, or whatever task is being completed. This way while Singular Task One is being completed, there is a tangible place for Singular Task Two to hang out before it's time to complete.

In Ferriss' video with Inc., he explains how Neil Strauss, best-selling author of The Game, cuts himself off from all Internet connection while writing. Strauss places any topic he needs Internet access for in a note file and reopens it after he's finished writing. Then, he switches tasks and starts to research all of his notes.

Tasks in Brie include a note section that can be private or shared with your choice of team members. The point of this section is to allow you to quickly put any need-to-look-into-further ideas into one place that can be called on after the first task is complete. As a productivIty app, we want you in singular task mode as often as possible.

It's Not Your Team-It's Your Communication Channel

Communication is a hard task to prioritize or single-task. If something catches on fire, it has to be put out regardless of what tasks outrank it on the prioritization list or the planned upcoming single-task mode.

The key to effective communication is to only need to send one chat/email and have it convey all of the necessary information required for the fire to be drenched or the task to be completed.

To make communication work smarter, not harder, there is a three step formula we've outlined in our article The 3 Step Formula for Effective Communication In The Workplace. This formula is designed to reduce the amount of confusion, back-and-forth and miscommunication that wastes time and resources. Working smarter and spending more time in your inbox or group chat are not synonymous.

The Three Step Effective Communication Formula:

One sentence for what you want to do
Once sentence for why you want to do it
Once sentence for how you want to do it and who is going to do it
Knowing how to communicate is the first step, understanding where to communicate is the second.

Email, as useful as it has been in business communications, needs its limits. If the average worker receives 121 emails per day, at what point are they able to start their prioritized task list or single-task a part of a project? At one point is an employee able to start working?

The Inbox Zero Approach is a famous strategy to reduce the amount of time Founders, CEO's and Presidents spend in their inbox. We've outlined the approach in our article, The Inbox Zero Approach: The Good, The Bad and The Truth but had to place a rebuttal on the effectiveness of email as a communication tool.

What is more effective-a six person group chat or a six person cc'd email chain?

In the digital age, we have access to chat tools that make communication seamless. Brief is a productivity app purposely designed to make communication between team members simple, minimalistic and impactful. The app allows you to create Hubs for different team members, projects or clients, so you can easily switch to the appropriate topic or context.

Instead of sending a cc'd email chain to everyone involved in a project, Hubs let you send the message to everyone in the group chat (assuming everyone in the chat needs to know its contents) and tag the person that needs to respond.

Working smarter means ditching the inbox for a seamless communication method, whether you choose Brief or another productivity app.

Become A Master Cake Baker: Reverse Engineer Your Projects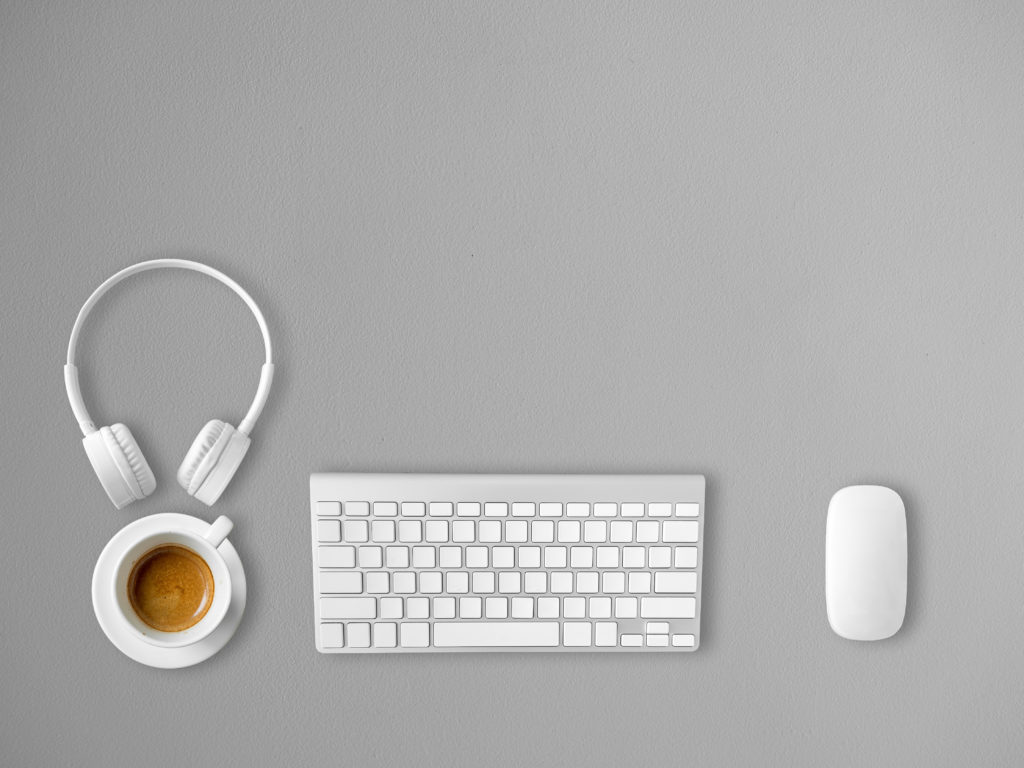 Gary Vaynerchuk talks about reverse engineering your biggest goals.

"But if I had to pick one habit that has really changed everything for me, I would have to say it is this: being able to reverse-engineer the finish line of my career in real time.When I say reverse-engineer, I'm talking going back, step by step, from that big dream you have to this very moment in time. Figure out what the steps are. How do you get there? What do you need to do?"


Gary Vaynerchuk, Business Insider
If the goal is to become the best in the industry within the next ten years, the question to ask is,

"What do I have to do today, to reach that goal in ten years?"

The same can be done for every project. The timeline is your deadline/due date and the goal is the project itself. The project can be broken down into miniature projects when piled on top of each other create the end result, the finished project.

Gary Vee's question shifts to, "What do I have to do today to meet my deadline?"

If a project was a cake, what ingredients would create the recipe?

Each ingredient is a daily task that moves you closer to project completion and is completed at the right time (or earlier) to ensure you meet deadline. These tasks can become synonymous with the six prioritization tasks mentioned above, or may be different depending on the project.

Creating a project completion timeline like this is a strategy used by Apple in their New Product Process. Each new product project is broken down into the small tasks that need to be accomplished to make it successful. Then, milestones are placed where management will check on the project's progress.

The key is to identify when each task needs to be completed by to meet deadline and put that task and its completion date in your productivity program. With Brief, you can see all tasks and milestones right on your dashboard. Then, you can delegate the task to members of your team or add notes that certain members can view so you and your team can stay updated on the daily progress.

Automate It, Automate It, Automate It: Stop Working, Start Automating

Client acquisition? Automate it.
Client onboarding? Automate it.
Client offboarding :(? Automate it.

In this golden digital age, almost everything can be automated, at least in part. Instead of spending hours acquiring clients, onboarding them or offboarding them, the entire process can be done without anybody on your team doing anything. The highest performing businesses know this and implement it.

Business tycoon Amazon has built itself on top of automation. Every action a user takes on their website is an automated process-rarely will an Amazon customer encounter a real person. And, they don't need to.

Signing up for Prime? Automated.
Buying a new product? Automated.
Sending a gift? Automated.

Online shopping automation has become the new normal. Customers are used to not having to call a catalog and use item numbers to make a purchase. What happened once online automation became a regular part of society?

Companies scaled, fast.

Amazon has 100 million Prime members and not a single one had to be onboarded by hand.

How do you scale a business?

Create automation channels that allow the business to grow without any insider contact.

There are five major automation channels, as outlined by the article 5 Types of Business Automation Tools, by Digital Marketer, the host of the largest marketing conference in North America.

Email Marketing
Marketing
Customer Management
Shopping
All-In-One Solutions
Try to identify processes in your business that can be automized. Put them on a simple table, and rank each of them for how hard it will be to automize, and what is the expected time (and cost) savings. Start with the process that's relatively time-consuming and not overly complex to automize, and work your way through the rest of the list.
Service Packages: The Secret of Businesses That Succeed

The final, and potentially most important, way to work smarter, not harder is to create packages that clients can choose from.

Startups often find themselves customizing their products or services for new customers. The mindset is one of scarcity, get every customer, earn every dollar, stay afloat.

Just like automation, there is absolutely no scalability in this method. Each customer with a customized package is eating away time and resources and giving a small reward back.

Packages scale businesses. Customized products hold them back.

What service do you offer clients and how can it be offered in three tiers?

Kopywriting Kourse breaks down the concept of package tiers and pricing in their article, Three Tier Pricing Strategy: How It Works.

The idea is to have a bronze, silver and gold packages with the silver package being your highest converter. The key is to pair packages with automation. Is it possible to have clients come to your website, choose their package and be automatically on-boarded?

If the answer is yes, you just won.

If the answer is no, how can you change your business model to become seven-figure friendly?

Business owners who hustle for long hours and hard work are doing themselves, their employees and their business' potential a disservice. Business owners who prioritize, practice single-tasking, clean-up communications, reverse-engineer deadlines, automate their backend and create packages can scale to huge, world-changing companies.
Hustle the right way for long term growth, scalability and most importantly your sanity.
Ready to start working smarter? Get your team on Brief for free today.
Tip: Business process consulting takes a critical look at how your day-to-day functions either contribute or detract from your goals.