Nora is the CEO and co-founder of ImageThink. A pioneer of visual strategy, whose work hangs in the office of Google's CEO, Nora is passionate about expanding people's definition of creativity–and their potential to be creative every day.
It's also what makes Nora respected for exceeding the expectations of some of the world's biggest brands as a visual strategist, in-demand speaker, and successful entrepreneur.
Recognized for her creativity and acumen in business, and as an exemplary firm in graphic recording, Herting and ImageThink have been featured in Wall Street Journal, Forbes, Entrepreneur Magazine, Fox Business, and INC.  
Nora recently co-authored of Draw Your Big Idea, an Amazon bestseller in creativity and psychology.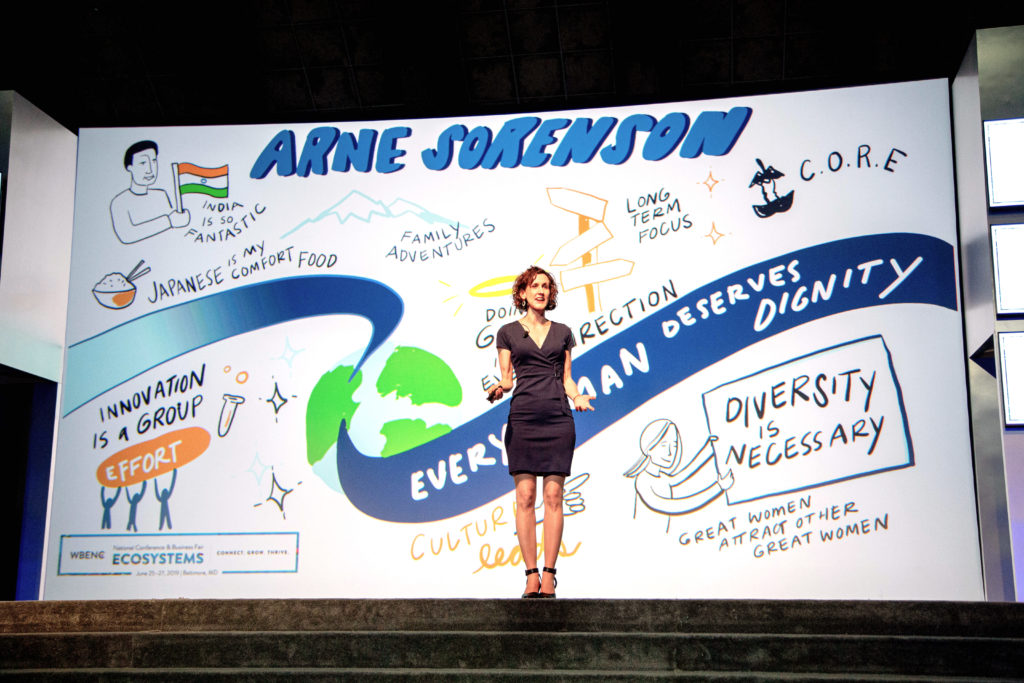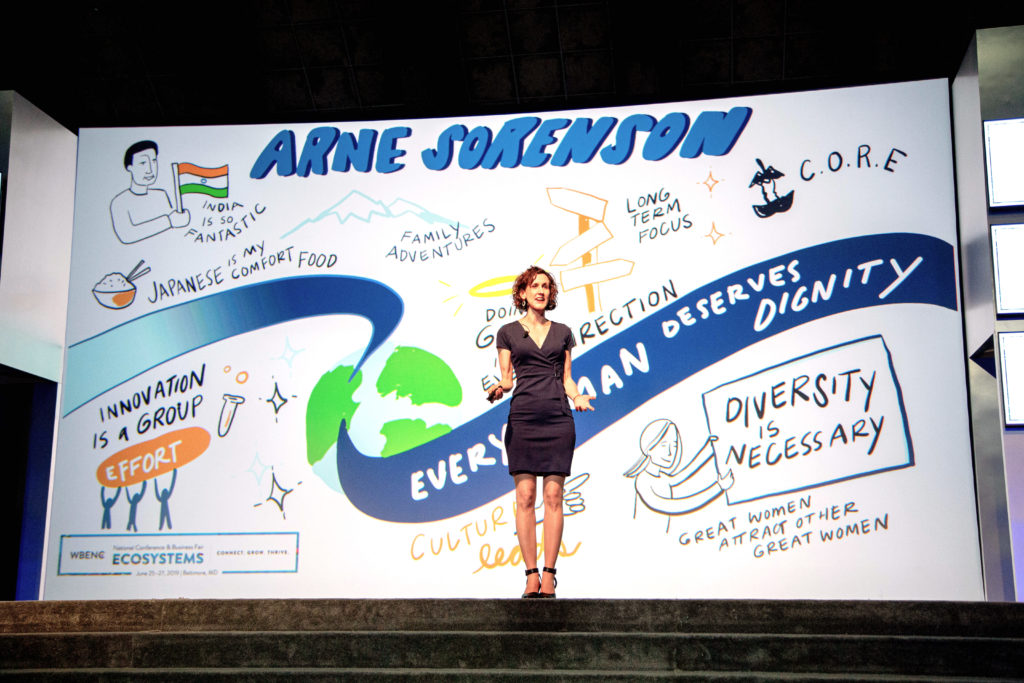 Q: What would you like to see your team accomplish in 2019?
Drawing on our ten years of experience helping clients move from imagining ideas to execute them, ImageThink has evolved a design methodology. Our team is excited to share this with our clients as a tool for aligning around their challenges and uncovering creative ways to help move them through the design and innovation process.
Q: Who is your role model or hero?
I had a wonderful professor when I was studying photography at the University of New Mexico, Adrienne Salinger. She once told me if I wasn't doing work that scared me a little bit, I wasn't doing good work. To this day I try to push myself and my employees past the area of confidence into the edge of discomfort.
Q: What is your favorite book?
I am an avid reader, currently re-reading The Better Angels of Our Nature by Steven Pinker, but I am partial to the book I wrote – Draw Your Big Idea.
Q: Do you use any specific method or system to run daily operations?
Our business is fueled by the power of visuals, and we use these principles in how we work every day. Everyone on the ImageThink team is a visual leader.
In meetings, we appoint an internal visual notetaker and create a visual agenda. The last thing we do is snap a picture of our notes and send to all participants.
We rely on a large magnetic wall to mapping our client project pipeline with visuals. When visitors enter our Brooklyn office, they know what we stand for because an illustration of our mission and vision hangs on our wall along with hand drawn visual biographies of everyone on the team.
Q: Why did you choose your present industry at this time?
Because I believe in the power of drawing to solve big problems.
Q: What is the best/worst moment you can remember in your career?
Recently I shared the stage with Arne Sorenson, the CEO of Marriott. I shared my entrepreneurial journey with 6,000 women business owners. The feedback was tremendous; it is such a fantastic feeling to learn that you can inspire others.
Q: Looking back – if you could advise a younger version of yourself to do something different – what would it be?
Be patient. You will get what you want. Just not right away. Oh, and quit your job!
Connect with Nora Herting on LinkedIn
Follow ImageThink on Twitter: @ImageThink