Tim Girvin is the founder of GIRVIN, Inc.– a brand design and marketing firm, based in Seattle with an alliance in Tokyo as well as teams in San Francisco and NYC.
Founded in 1976, GIRVIN is one of the longest-running, privately-held brand design firms in the United States with clients around the world, its focus on brand storytelling, in designed narratives for strategic consulting and naming, identity, websites and interactive work, packaging, brand experience, signing and built environments and interiors.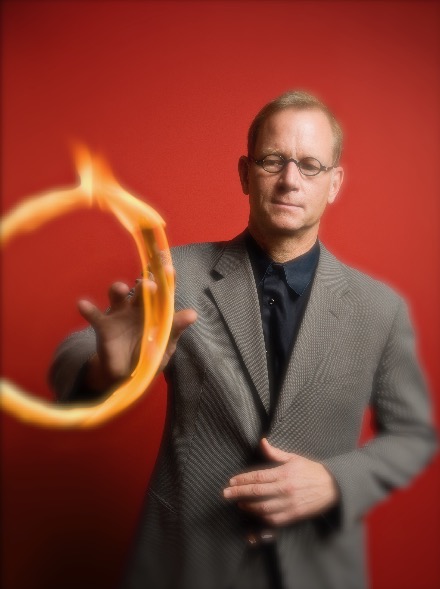 Q: What would you like to see your team accomplish in 2019?
Continuing the journey: integration of strategic branding in hybrid media and experiential development.
Q: Who is your role model or hero?
Ridley Scott–what I find compelling about Sir Scott is his broad creative impetus–as a visualized raconteur in all media–it's detailed work, complexly visualized, organized and photographed and strategically well-marketed in all of his enterprises: films, TV, theatrical production and producer roles in other entertainment efforts.
Q: What is your favorite book?
Zen and the Art of Archery by Eugen Herrigel.
Q: Do you use any specific method or system to run daily operations?
Instinct and cultural vibe. In any sense of "experientiality," brand or otherwise, the sensationalism of impression and content are sensually manifest–you can feel a place. I look towards building an environment that has a vibe, an impressive set that is manifest in the people that work there, the work that we do and the experience of the space–its galleries, installed art, the libraries and the materiality that displays that manifestation.
Q: Why did you choose your present industry at this time?
I'm looking for wholeness, between the dreams of the now, the state of the future–how does it hold together, what is the adhesion of sensation; what's the story, who's telling it, what's it feel like? And while this is promulgated by many as an ideal–just how real is that practice? I like to practice what I preach as a holistic, integrated ideal. Not a theory. Real.
Q: What is the best/worst moment you can remember in your career?
There have been scales of creative opportunity –high impact, immensely exposed, high expectation and high-risk propositions that have so expectant to be terrifying. So when Joel Silver, the producer, called me to come to his office on the Warner Brother's Lot, to meet with the Wachowski siblings, directors of a new proposition called "The Matrix," I was a little afraid of Mr. Silver's "wild man" reputation as a producer, as well as uncertain about who the Wachowski brothers, at that time, were. So it was a huge opportunity, creatively, but an astonishingly powerful expectation–both ways fearsome and spectacular. I'd align it with the sense of surfing–as you're heading out to ride, there are waves coming, and as you see them, there's a joyful trepidation, and exuberant fearfulness. You're thrilled. But you might be afraid.
Q: Looking back – if you could advise a younger version of yourself to do something different – what would it be?
Be prepared. Be present. Go out, wander, wonder, savor, and explore.
Follow on Instagram: @timgirvinart