Carey Kirkpatrick is the Founder and CEO of CKP, an award-winning Texas-based communications agency supporting clients in a broad spectrum of industries with an integrated communications approach.
Agency accolades include being named #6 on the Houston Business Journal's annual "Best Places to Work" survey in 2018, being recognized by the Public Relations Society of American-Houston Chapter (PRSA Houston) as Agency of the Year in 2018 and 2019, and receiving the PRSA Houston Grand Excalibur, a best-in-show award bestowed to the agency for an integrated campaign that displayed the team's holistic approach to communications. She is an HBJ 40 Under 40 honoree, and a BizWomen.com Headliner in the field of marketing and communications.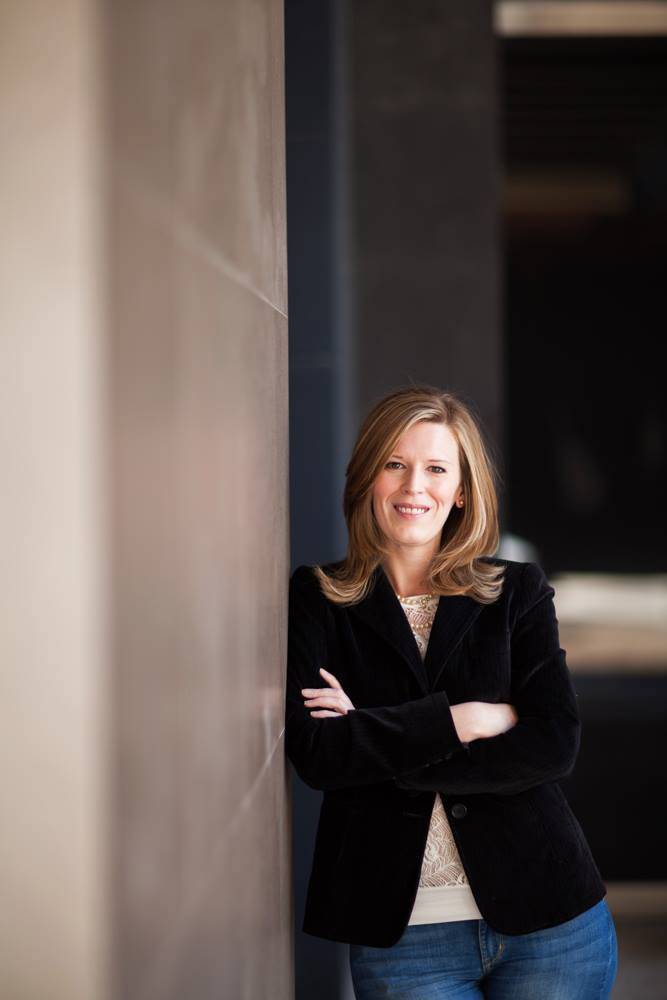 Q: What would you like to see your team accomplish in 2019?
CKP had grown rather quickly since our inception 5 years ago. We blossomed from a solo practice to 22 full-time, part-time and contract employees, restructured our operations and established a solid brand that reflected our holistic approach to communications and marketing.
If there's one thing that I'm looking for the team to accomplish — in 2019 or beyond — it's to continue delivering the best work we can, in a working atmosphere that values and prioritizes people. People are at the heart of our business, whether that's team members or clients, and it's our responsibility to do the best we can for each person.
Q: Who is your role model or hero?
The single asset that an individual at any juncture in life can completely control is their own value system. While one's value system is developed in formative years through parental support and mentoring, as adults we often face challenges in life and in business that can impact our values and character as members of a community. I was fortunate to have parents that were good role models.
I grew up in a middle-class family where my parents worked hard to achieve success. They held traditional jobs during the daytime, and at night and on weekends, they pursued their passion. They were both talented visual artists. They both pursued their talents and lived their lives in a way that gave me valuable lessons about character and personal values that continue to influence my personal and working life. Among the many lessons I have learned in life and business thus far, I believe that having a strong value system is a factor that will determine success and happiness.
I believe we live in a world where it is possible – and critical – to lead and to succeed without sacrificing character, kindness to others, trust, honesty and personal values, and those are all beliefs I developed from watching my parents every day.
Q: What is your favorite book?
I had heard for years how amazing "A Confederacy of Dunces" was, and that claim always came from people I held in high regard. I took the bait, and it didn't take long to realize why people felt so passionately about the book. Now I'm one of those people talking about how wonderful it is, and I see reminders of Ignatius J. Reilly and his colorful world in everyday life.
Q: Do you use any specific method or system to run daily operations?
As CKP has grown from a solo practice to a multi-department, multi-city operation, we began feeling the growing pains of scaling that all businesses experience. We knew that external, neutral support and tools would allow fresh eyes and approaches that we simply might not be able to see because of our position planted firmly in daily operations and client service.
The leadership team chose to adopt the Entrepreneurial Operating System, and employ a consultant to guide us through the process of building and rolling out systems and processes. The process was and continues to be incredibly helpful, and has given our entire team tools that have improved virtually all facets of our business — from better systems for managing projects to tools for building trust through improved communications, and everything in-between.
Q: Why did you choose your present industry at this time?
My undergraduate and graduate degrees are in classical music and the performing arts, but I've always been fascinated in the way people tell and share stories. As a college student, this was almost entirely isolated to the way we communicate through music and the arts as a whole.
I was fortunate to attend a school for my undergraduate degree that encouraged exploration in areas beyond a core discipline, and that exploration took me down the path of studies in marketing, public relations, communications, technology, and market trends. I quickly realized that I could adapt philosophies and ideas about storytelling and connection I'd developed as a musician to other channels beyond music and the arts. The ability to understand how to package ideas and concepts to create that connection translated to finding the intersection between brands and consumer values.
Q: What is the best/worst moment you can remember in your career?
The best moments for me, without a doubt, are the moments of team wins. Those wins almost always represent challenges and obstacles that were overcome, and personal and team growth getting to the point that something can be called a win. As the business grows, the kinds of things we call a win can and will change, but the process of getting to them will continue to be rewarding.
Q: Looking back – if you could advise a younger version of yourself to do something different – what would it be?
The single most impactful thing I could have done earlier in my career would have been to lighten up and accept that failure happens, and it's an incredibly important opportunity for growth and development. There were so many times that I pushed myself and others towards something because of a fear of failure and what that represented in my younger brain.