Raymond D. "Ray" Zinn is an inventor, entrepreneur, investor, angel, bestselling author, and the longest-serving CEO of a publicly-traded company in Silicon Valley.
He is also the founder of a nationally launched ZinnStarter program at colleges around the country, providing the financial and mentoring support for students to launch new products and companies. In 2015, Ray published his first book, Tough Things First, with McGraw Hill. The book covers Zinn's analysis of his nearly 40 years at the helm of Micrel, a Silicon Valley institution along with the critical factors that entrepreneurs and seasoned executives alike need to know, including the intricacies of nurturing corporate culture, how to make every employee (and every human) feel valued, the impact and limitations of policies and procedures, and how to manage growth.
Zinn is also known for conceptualizing and in effect inventing the Wafer Stepper, and for co-founding semiconductor company Micrel (acquired by Microchip in 2015), which provides essential components for smartphones, consumer electronics, and enterprise networks. He served as Chief Executive Officer, Chairman of its Board of Directors, and President since the Company's inception in 1978. Zinn led Micrel profitably through eight major downturns in global chip markets, an impressive achievement. Many chip companies weren't able to make it through one downturn, and very few have survived through all the major downturns. Micrel has been profitable from its very first year, aside from one year during the dot-com implosion.
Ray Zinn holds over 20 patents for semiconductor design. He has been mentioned in several books, including Jim Fixx's The Complete Book of Running and Essentialism by Greg McKeown.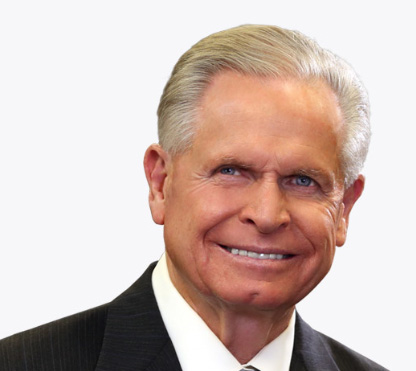 Q: What would you like to see your team accomplish in 2020?
My 2020 goals for Tough Things First are to finish my third book, Zen of Zinn II, and get ZinnStarter into one more university.
Q: What were the most challenging areas in the early stages of the company's growth?
The two most challenging areas were control growth with profitability and hiring good people.
Q: Who is your role model or hero?
Lee Iacocca, the American automobile executive who drove the development of Ford Mustang and Pinto cars. He ran two of the Big Three automakers and turned around Chrysler, which was on the verge of bankruptcy.
Q: What is your favorite book?
Tough Things First, which I wrote to inspire entrepreneurs and business leaders, although it has turned out to be a playbook for both professional and personal success.
Q: Do you use any specific method or system to run daily operations?
I have always advocated doing the tough things first throughout the organization.
Q: Why did you choose your present industry at this time?
Micrel is an acronym for micro-circuits that are reliable. My background is in semiconductors, and thus, this seemed to be the area where I'd most likely succeed. I started Micrel with my own money ($300K) and some bank debt, but no VC money.
Q: What is the best/worst moment you can remember in your career?
Probably when we were doing our IPO. I suddenly lost my eyesight, and everything came into question. Could I finish the IPO? Could I run a company without my sight? It was a turning point in my life, as well as my career. I went on to complete the IPO and was able to convince a skeptical BOD that I could run the Company. I ended up running Micrel for 37 years, 36, which were profitable.
Q: Looking back – if you could advise a younger version of yourself to do something different – what would it be?
Education is crucial: not just attending classes, but the learning process – I would tell my younger self to soak everything up like a sponge. I would also advise me to not waste time on trivial pursuits, such as sports, video games, and social media. Finally, I would challenge my youthful self to think about how I was going to change the world for the better.