Renee Fry is the Co-Founder and CEO of Gentreo, a software provider with a mission to provide affordable, accessible, and easy-to-use estate planning tools for everyone.
Renee has led and helped start multiple companies, served in the Massachusetts government cabinet as head of Business and Technology and is a graduate of Harvard Business School.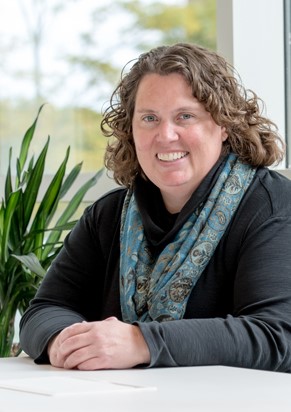 Q: What would you like to see your team accomplish in 2020?
Gentreo is on a mission to help 10 million Americans protect their assets and choices by doing proper estate planning. Estate planning is for everyone, not just the rich and wealthy. We work with consumers, and also with financial planners, and others that offer Gentreo to their clients. Our big goal is to make sure we build more relationships with these partners to grow our network and help more people prevent the disaster that occurs without doing estate planning.
Q: What were the most challenging areas in the early stages of the company's growth?
Getting the word out that "we are here" is a huge challenge for all entrepreneurs. We found terrific partners through networking everywhere from my son's school's parking lot to alumni events to product showcase events.
Gentreo and our team also applied and got to be a part of the Babson WIN (Women Innovating Now) Lab. If you want to start a company, an incubator like this is a great way to get guidance, advice, and help that is often missing. Through Babson, we got product testers, users, and investors, because they helped us get the word out that Gentreo is not just an idea, but a company that is helping people every day with estate planning.
Q: Who is your role model or hero?
My mom. She raised a great family and, as a teacher, is still loved by former students around the world. To have such an impact, and one that is good, is rare and one that I hope to emulate.
Q: What is your favorite book?
I like reading with my son, who is 8, so my favorite is usually his favorite of the week.
Q: Do you use any specific method or system to run daily operations?
Know your daily, weekly, and quarterly goals. And, to help us reach these goals, we use ClickUp to help us track our projects; we use DropBox quite a bit too as we all work remotely and Jira helps us track our IT work.
Q: Why did you choose your present industry at this time?
People need an affordable, easy to use estate planning solution and, not one that is cheap or says you can do it in 10 minutes. Our parents, who are your average next-door neighbors, paid $10,000 to do estate planning, including a will, health care proxies, and other relevant documents. Our CTO paid over $10,000 for estate planning for his grandmother, which was thousands more than the assets she had remaining at her death. Our friends tried to protect their children and found it would cost them $3,000 to do basic estate planning, so they decided not to do it. Our now estate planning lawyer never had a website for her practice as she didn't have to advertise — she was constantly inundated with calls and cases of people who needed her help, some to plan and some to recover from not planning. The stories abound, but now with Gentreo, there is a solution.
Q: What is the best/worst moment you can remember in your career?
My worst — I had to call the CEO of the company I was working for and tell them I had a brain tumor and couldn't come to work anymore. We had worked hard to get to the company's IPO, and the day was almost there. Thankfully, the tumor wasn't cancerous, but it was the size of a racquetball. Next came an infection from the surgery. We weren't sure if I would live or die or walk again. But, from the worst, we can try to make the best. I wasn't prepared for anything to happen to me, and I had no planning done. Let's say, lesson learned! You need to have estate planning done no matter who you are. In the past, this had been expensive and time-consuming.
Now, Gentreo solves these issues by providing families with easy-to-use and affordable, guided on-line software to learn about, create, complete, and store estate planning and related documents. Users save thousands in fees and potentially lost assets. Users save hours and hours and hours. Best of all, when the truly unexpected happens, we all can be prepared.
Q: Looking back – if you could advise a younger version of yourself to do something different – what would it be?
The first time a company doesn't pay you because they couldn't make payroll, leave. Lots of people can sound very genuine and well-intentioned, but money talks and people should walk if there is no money. I learned this lesson the hard way and should have left and would tell my younger self this. I learned a great deal though about how I want to and do treat our employees, consultants, and partners. You need to be upfront and honest at all times.