Paul Howey is the co-founder and CEO of Talkroute. Talkroute is a telecommunications company that provides phone service to more than 10,000 businesses in the US & Canada.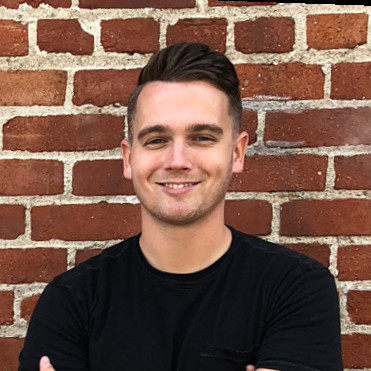 Q: What would you like to see your team accomplish in 2020?
I would like to see our team accelerate product development, increase customer happiness by providing even better customer support, and grow revenue by adding more new customers than we did in 2019. But what I would love is to end the year with no only a larger team than we started with but also the same team members we began the year with. To do that, our team members need to grow as we scale.
As your business grows, one of the biggest challenges is making sure your current team members grow with the business. It's not uncommon for a business to outgrow a team member and for a key employee who was once vital to your daily operations to become someone that no longer fits within your organization. I would like to see all of our team members embrace the challenges that come with a growing company and grow with the business both personally and professionally.
Q: What were the most challenging areas in the early stages of the company's growth?
Everyone will have their own definition of what is the "early stages of growth" but these are the three key growth areas and the primary struggles I faced during each. When it comes to SaaS, the hardest part changes every 12–24 months; From $1-$100k in ARR (annual recurring revenue), the hardest part is usually how little revenue each of your customer brings in.
Most SaaS products are relatively inexpensive. Especially in the early days, because the features you offer are often much more limited. If you close 50 customers and the product costs $20 /mo per customer, that's only $1,000 a month… It's brutal. From $100k-$1m in ARR, it is just insanely slow…
It takes forever to make any progress. You still need to hire a few key people, and it can take months to add enough new customers to have the revenue to pay just one additional salary. You may have 2,000 customers now, but at $20 /mo, that's only $40k /mo in revenue. It's just not enough. From $1m-$10m in ARR, you are losing patience, and you don't have enough people. At this stage, you have figured out a formula that works, but you still need way more people (2x-5x) than you can afford to execute that formula. At this stage, you have figured out a formula that works, but you still need way more people (2x-5x) than you can afford to execute that formula.
Q: Who is your role model or hero?
If there is one entrepreneur that I look up to, it would be Elon Musk.
Q: What is your favorite book?
For business, it would be Zero to One: Notes on Startups, or How to Build the Future by Blake Masters and Peter Thiel.
Q: Do you use any specific method or system to run daily operations?
Most of our team members work remotely. So we have several systems in place to make sure employees are doing what they should be and when they should be doing it. But nothing has worked better than creating a proper management structure. Usually, once you reach more than 1-5M a year in revenue, you will need to lean heavily on your team to help run daily operations. If you don't, things will get missed or done improperly. There is just too much going on at this stage to try to do it all yourself.
Q: Why did you choose your present industry at this time?
In 2012, I was running another business that required me to regularly take sales calls from new customers while servicing larger wholesale accounts outside of the office. I originally set up a Google Voice number to take these sales calls remotely. However, as I began to receive more and more calls, the limitations of Google Voice became a very real problem. I couldn't stack multiple incoming calls; it wasn't possible to play a welcome greeting, I couldn't transfer a call or give callers automated options to choose from. At the time, those features were really restricted to expensive on-site phone systems.
One day I was complaining about my phone system problems to my brother Eric. Eric had been working in telecom for years and regularly set up a phone system for some very large companies. Eric graciously spent his weekend coding a virtual system that provided me with the basic functionality that I needed. I was blown away by how well the system worked. I knew this was a service that thousands of other business owners needed. So I spent the next few months convincing Eric to start Talkroute with me.
Q: What is the best/worst moment you can remember in your career?
Up until a few years ago, we were relying solely on our organic web traffic to bring in new customers. This was due to a major change to our organic rankings due to an unexpected Google update. We lost nearly half of our traffic overnight. It took almost 6 months to rebuild the lost traffic and develop a proper marketing strategy that included other lead generation channels outside of organic search.
Q: Looking back – if you could advise a younger version of yourself to do something different – what would it be?
I wish I knew that building a business was a 10+ year journey and that it takes at least 12-24 months to get to initial traction. Knowing this early on would have helped me manage my expectations and allow me to stop and celebrate the small successes I had in the early years. Instead, I caused myself unnecessary stress by setting unrealistic goals that were impossible to achieve. Once you accept that success won't happen overnight or even in the first few years, you can begin to enjoy the journey instead of obsessing over the destination.
Follow on Instagram: @paul_howey
Follow on Twitter: @paul_howey