Doua Aqel is the Head of Community Growth at TeeChip in the MENA region. She is a Palestinian refugee working between Jordan and San Francisco.
Doua is an education activist with a 6-year-old initiative supporting less fortunate students who do not have the privilege to choose their career, pay for their school, and follow their passion.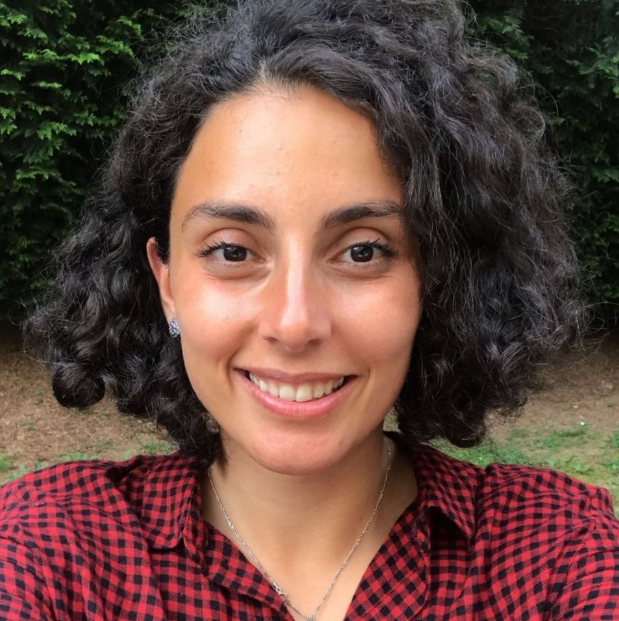 Q: What would you like to see your team accomplish in 2020?
We are focusing on growing our sellers based in the MENA region, so our goal in 2020 will focus on meeting our users and build a direct relationship with them. We are focusing on growing our sellers and customer base in the MENA region; therefore, our goal in 2020 will focus on meeting our users and build a direct relationship with them. We are also looking to expand in more countries, acquiring more artists to improve the quality of our screen printed items. Additionally, in 2020, we are looking to invest in young talents by starting different internship programs and integrate it meaningfully with our growth trajectory.
Q: Who is your role model or hero?
I am always inspired by any hardworking individual, with a vision and a plan, and is motivated by their success and the achievements of their team.
Q: What is your favorite book?
12 Rules for Life by Jordan B Peterson.
Q: Do you use any specific method or system to run daily operations?
We usually use Sprints to share and plan our bi-weekly goals and tasks. We have weekly coordination calls and one-on-one calls to share concerns, achievements, and goals.
Q: Why did you choose your present industry at this time?
Coming from a region where youth opportunities are scars and where they face immense challenges to achieve their goals and follow their dreams, motivated me to employ technology in a way that could change lives and provides a path for meaningful career sand experiences. From where I stand now, I can see how the screen printing industry is changing people's lives. I am also excited about the fast pace of the sector; there is something new to learn daily, which helps me grow professionally and personally.
Q: What is the best/worst moment you can remember in your career?
My favorite moment in the last 10 years was when I acquired one million users in one of the apps I was involved in from inception without using any digital marketing, watching it grow daily made me extremely motivated. The worst moment did not come yet. But I do recognize the challenges of the fast changes in platforms and methodologies which require us to keep adapting and keeping up with industry changes.
Q: Looking back – if you could advise a younger version of yourself to do something different – what would it be?
I would ask myself to stop talking myself out of starting my own business and follow my passion. It's okay to have more than one dream and more than one goal. We, as humans, are capable of doing great things in life.
Connect with Doua Aqel on LinkedIn
Follow Doua Aqel on Instagram: @douaaqel