Summer Crenshaw is the co-founder & COO of tilr where she leads all things in marketing and customer experience.
Tilr is a marketplace for jobs that automates the recruitment process by using skills as the currency by which workers & companies are connected, thus eliminating bias & speeding up the time to hire, while lowering the cost per hire. They have scaled to 25 markets in the U.S. & named as a Top 10 Startup Outside of Silicon Valley by VentureBeat, a Forbes Startup to Watch in 2018, CNBC Global Top 100 Most Promising Startups, & have been featured in Inc, Fortune, Fast Company & Entrepreneur.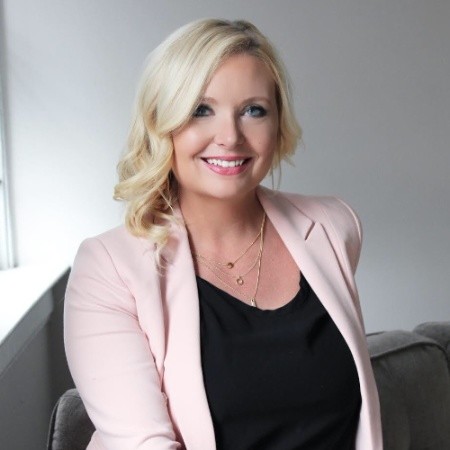 Q: What would you like to see your team accomplish in 2019?
I want my team to continue to develop their aptitude in the areas they are passionate about. We all must be life-long learners, and in a startup it is crucial we are all learning together while we grow and scale the business.
Q: What were the most challenging areas in the early stages of the company's growth?
In the earliest stage of growth, when working in disruptive technology is really creating a way to educate the market on why disruption is needed or should be desired. Finding a product-market fit can be challenging early on because so much of the job is in the education of the market.
Q: Who is your role model or hero?
I draw inspiration from so many areas. I look to other female leaders that have accomplished their goals and went beyond expectations. Brene Brown's writing often inspires me in my day to day business.
Q: What is your favorite book?
Mindset By Carol Dweck.
Q: Do you use any specific method or system to run daily operations?
I use my home-grown system to block times so that I can focus on specific functions of the business. This helps me to focus on deliverables for that particular area. I do still operate with a pad of paper and a pen. I have digitized my life in the past and felt that I was spending more time managing the digital system than getting the work I needed to do done.
Q: Why did you choose your present industry at this time?
We watched the global trends of a value shift and knew it was time to create a better way for workers to find work that aligned with their needs. I wanted to create a way that bias was eliminated from the process so that great talent had a shot at working. So much great talent goes underserved simply because the process to hire creates a barrier to being selected.
Q: What is the best/worst moment you can remember in your career?
The best moment was the first time someone received a job on our platform and went from unemployed to making $33/hr just a couple weeks before the holidays. The joy of the worker was just so incredible.
The worst time was closing my fintech startup in 2008. We had worked hard to bring it to the market, but it was the wrong time with the
Q: Looking back – if you could advise a younger version of yourself to do something different – what would it be?
Travel more, take even more risks, and know that every perceived failure is just a time to learn. There will be seasons in your life, and those seasons will change your direction, passion, and needs.