Chris Erhardt is the CEO and co-founder of Tunedly, an online recording studio and music publishing company, and Bring My Song To Life, a platform where anyone, regardless of musical skills, can create a song for a special occasion.
With a background in music and business, he led the company through two business accelerators in New York and St. Louis, and scaled the team from two to now over 30 employees and contractors.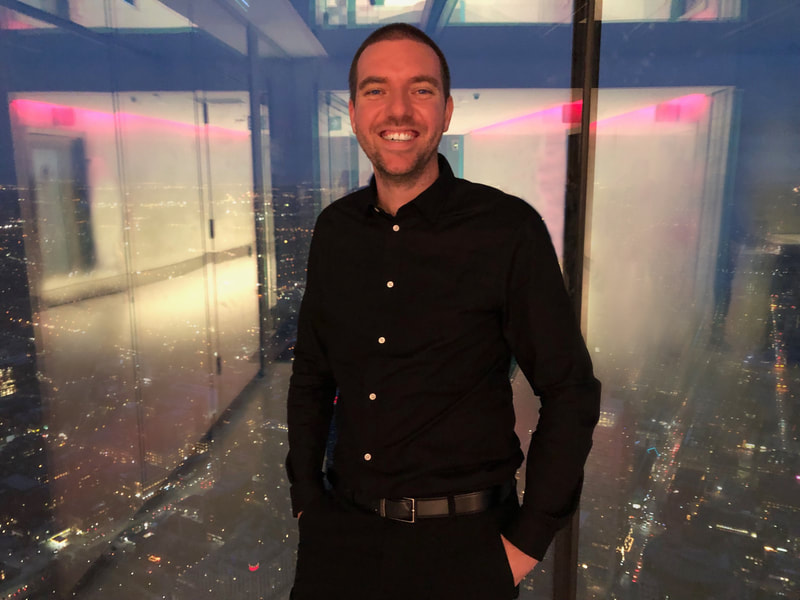 Q: What would you like to see your team accomplish in 2020?
2020 is the year where I'm expecting the music publishing side of our business to take off. We managed to scale the music production and content creation side of things very effectively since we launched. For the past year or so, we started to implement music publishing into our business model, and I expect 2020 to be big for our catalog of signed music.
Q: What were the most challenging areas in the early stages of the company's growth?
To me, it's time. Time is the only commodity we cannot renew. We cannot "raise" time, as we can with money. The day only has 24 hours, and it is important to keep a healthy work/life balance, especially for your employees. Hence, I think time and using it effectively has been the most challenging area so far.
Q: Who is your role model or hero?
Mark Cuban.
Q: What is your favorite book?
How to Win at the Sport of Business: If I Can Do It, You Can Do It by Mark Cuban.
Q: Do you use any specific method or system to run daily operations?
I try to run my day with as much routine as possible, starting with checking emails, then reviewing appointments for the day, checking in on staff, etc. However, in a startup, and in any business, you need to be flexible enough to step out of your routine without being thrown off by it. Things that require your full attention at a given moment can happen. Appointments don't always line up with your daily routines, hence although I try to be as consistent as possible, I allow plenty of room to be flexible when needed.
Q: Why did you choose your present industry at this time?
I was in the music industry already. I have been in the music industry as a songwriter and producer for many years before co-founding Tunedly.
Q: What is the best/worst moment you can remember in your career?
Funny how close together the best and worst moment can be time-wise. I think the worst moment was in September 2017 when I looked at a nearly empty bank account, and I was wondering how to make payroll the next month. We had a crazy stretch of six months of massive development before that, plus Mylene, the co-founder and I were traveling a lot to fundraise, all of which burned a bit of a hole into our cashflow. However, the next month, in October, we had the first close in a series of closes for our seed round, which was probably one of the best moments so far in my career.
Q: Looking back – if you could advise a younger version of yourself to do something different – what would it be?
This is one of the most common questions I get asked, and I always refuse to answer it for one simple reason. Everything I did in the past, every mishap, every wrong, and right decision led me to where I am today, and I'm happy where I am today. Who knows where I would be today if anything went differently in the past? Who says that having avoided one of the mistakes would have resulted in something better?
Connect with Chris Erhardt on LinkedIn
Follow on Twitter: @ChrisErhardt14