Renee Brown, along with her husband and partners, owns and operates a hot beverage empire based in San Rafael, California.
Weaver's Coffee & Tea, founded under Wild Card Roasters in 2007 (in the middle of the financial crisis), now sells teas and hand-roasted, organic, fair-trade coffee to customers across the world. They operate two busy Bay Area cafés and are expanding their retail presence. Renee stepped in to run operations in 2015 and has juggled sales, marketing, PR, social media, product development, and business development since the company's inception.
Her wonderfully diverse resume combined over the years to give her the skills she needed to run a successful business.
I double majored in Economics and Political Science, with a concentration in French, which gave me a great foundation for entrepreneurship. I was supposed to go to law school, but I backed out at the last minute and went to sea. I crewed on private yachts for three years. It was the slowest, most expensive way to see the world. Travel opened my eyes to different cultures and ultimately gave me ideas about starting my own business.

Renee Brown, Co-Founder of Weaver's Coffee & Tea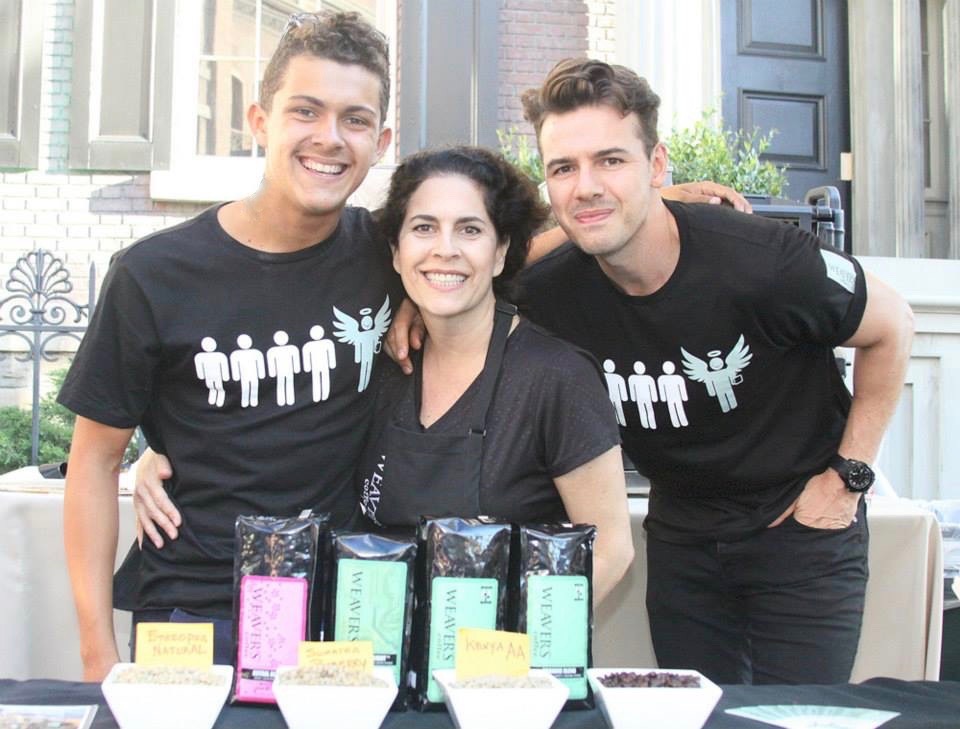 Q: What would you like to see your team accomplish in 2019?
Finalize our funding and execute our five-year plan.
Q: What were the most challenging areas in the early stages of the company's growth?
One of our biggest challenges was being able to hire and retain qualified people. This is still a challenge, especially in the Bay Area, where the cost of living is so high. We launched in late 2007 when the whole world collapsed. This also affected our ability to bring in the right partner for the coffee business to help us fund our growth. Bringing in the wrong partner, in the beginning, was a big mistake and a hard lesson learned.
Q: Who is your role model or hero?
Steve Jobs is my role model. My parents are my hero's.
Q: What is your favorite book?
The Prophet by Kahlil Gibran.
Q: Do you use any specific method or system to run daily operations?
We ask our staff what do they like to do and promote from within utilizing their talents. This is an excellent management method. It empowers your team to be happy and successful. We see the company in real-time, so we are, in essence, a technology company and then a coffee and tea company. When I took over in late 2015, I knew we needed to radically update all operational systems, tasks, and teams, structuring them, so we streamlined operations, reduced costs, and increased sales.
The first step was implementing an expensive investment in a customized Salesforce for our wholesale accounts, which reduced the time to complete one wholesale order from 30 minutes to 30 seconds.
The second step was setting up the Just In Time Inventory. We assigned teams and gave them specific instructions and to-do lists to follow. We were very clear on what each person needed to do on a daily basis and held them accountable. We also asked them for their recommendations on how to improve operations, many of which we use today.
Retraining our teams to process orders properly in Salesforce and manage our Just In Time Inventory, JIT, in regards to green coffee purchasing, coffee packaging, coffee roasting, tea purchasing, and café supplies, was challenging. I was transparent with our employees that if they were unable to handle change, then they may want to go to work somewhere else.
The third step was to move our e-commerce to Shopify, which simplified managing our e-commerce.
The fourth step was making sure our retail cafes follow detailed lists of daily, weekly, and monthly tasks, which allows us to transfer into our next retail locations easily.
Presently, we are focused on Retail Café expansion and Ready To Drink, RTD, manufacture, and distribution. We know retail well; it is the RTD distribution that requires us to partner with the right company for exponential growth.
Q: Why did you choose your present industry at this time?
This was my husband's great idea!
Q: What is the best/worst moment you can remember in your career?
The company borrowed a large sum of money from a wealthy individual and brought him on as a managing member. This person helped the company as it was struggling at the time. He is a kind man, and we truly believed he wanted to be a part of the company. However, he did not fully understand the coffee and tea business, and because he is very wealthy, he felt he could just take over the company, so he called a half-million-dollar note early. It was the best moment because we paid him off, but it was the worst moment because we lost someone we loved in the process. The situation still makes me cry every time I think about it.
Q: Looking back – if you could advise a younger version of yourself to do something different – what would it be?
Pay more attention to accounting and calculus. Listen more, speak less, and listen to your mother!