5 Ways To Create Company Culture In Remote Teams (Team Bonding Activities)
There's power in running a remote team. Without sanctioning expertise off to a physical location, you're able to find the best from around the world and bring them on to help your business grow.

The problem with running a remote team isn't the talent, but in creating a virtual company culture.

How do you create a socially cohesive team that is never in the same building, or even city?

This has become a major struggle for remote teams around the world. When your business is filtered through a digital space, culture gets lost. As a productivity app designed for remote teams, we know that establishing company culture is a major pain point for our clients.

Here are five unique team bonding activities for distributed teams.

One-On-One Video Chats: Team Bonding Starts With Individuals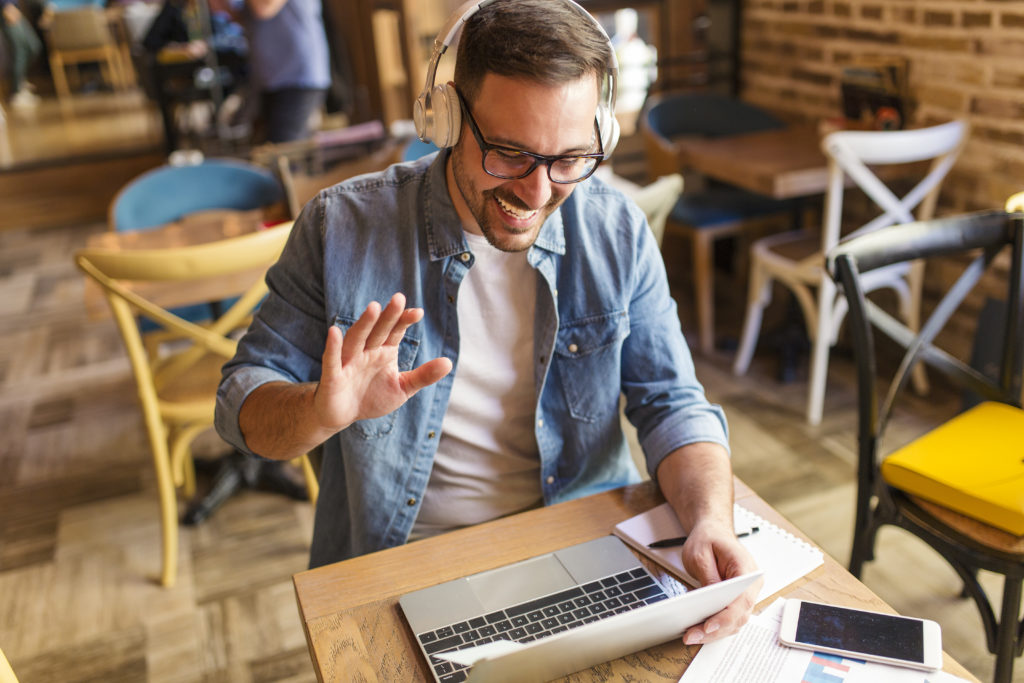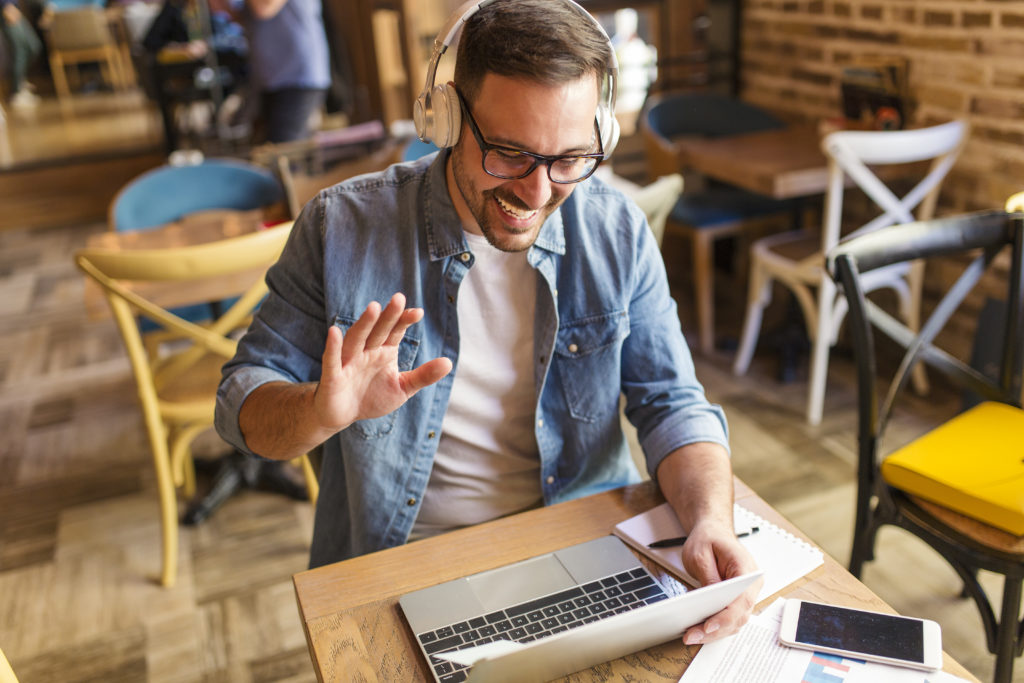 What you want to create are relationships between yourself and your employees, as well as your employees amongst themselves.

When an employee feels like their leader and team wants them to succeed, they will push themselves harder.
When they feel like their leader and team could care less about their progress, they plateau.

Biweekly or monthly video chats between employee and CEO/Founder and between employees themselves (that work closely) will maintain the company culture you're aiming for.

The blueprint for a one-on-one chat between employee and Founder/CEO is:

Open up the conversation with a compliment regarding the employee's skills, work ethic, etc.
Ask the employee questions
LISTEN
Ask how you can help them
We'll talk more about why opening with a compliment about the employee is so important (and backed by science) in the next section. The key here is understanding this time isn't for you, it's for your employee. Losing a good employee can cost a business $30,000 (Career Builder).

In the Inc article, 20 Powerful Ways That Will Lead Your Team to Greatness, President and CEO of Lead From Within, Lolly Daskal, explains how important it is to give employees permission to make mistakes. Employees who live in fear of their employer, don't come up with innovative ways to make the company work more efficiently or test out a potentially game changing marketing strategy. Letting employees know that you're okay with them trying and failing, as long as they are trying, is a huge part of company culture. The foundation of this culture is in your relationship with individual employees.

The blueprint for a one-on-one chat is going to vary, but here are several points that you could ask employees to talk about:

Point out something the other employee did that amplified their personal success
Ask the other employee what their advice is on a specific problem they are having
Ask each other what new piece of information they recently learned that has changed their thinking about a project, their career or their life
As a CEO/Founder, you are the leader and the only person setting the bar for the company culture. If you don't clearly show your employees that you care for them, how do you intend for them to show you they care about your business?

Here are 15 questions the Forbes Coaches Council asks employees to promote engagement.

Weekly Team Video Calls: How To Use Psychology To Bring Your Team Together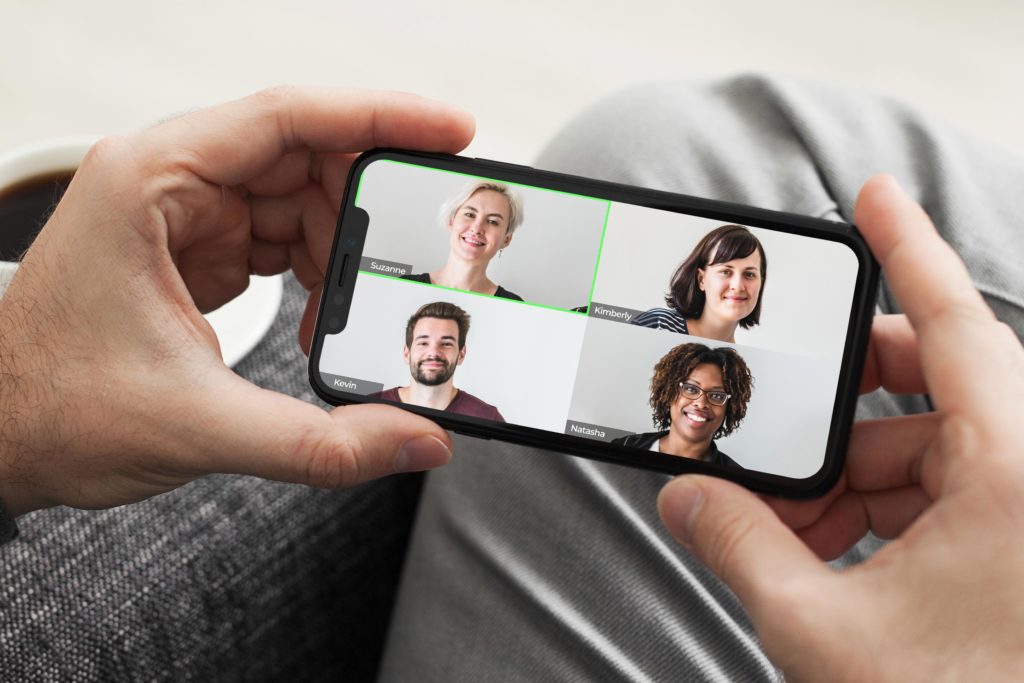 Weekly video updates are going to be the bread and butter of your remote team's success. These video updates will:

Update your team on progress
Put everyone (virtually) face to face
Allow team members to talk about their focuses and goals
Recalibrate KPIs, business goals and metrics
Video updates will move your business closer to your annual goals while establishing a relationship between remote employees. As much as these video chats are about discussing project progress and KPI's, they're your only chance to get your employees face to face with each other, all at once.

This digital conference room is going to be one of the largest determiners of your company culture. To make these conferences run smoothly, create a blueprint that can be built upon each week depending on what needs to be discussed.
Let's say the discussion of this week's video call is going to be around lead generation for the next three months. As CEO/Founder, you want to discuss with the marketing team the break down of the logistics of lead generation and you want them to tell the social media team what numbers they need to hit in order to get the right amount of leads and hit the set KPIs.

The first part of your video chat blueprint is to send out an outline of everything that will be discussed and what numbers need to be readily available. You want your team to work efficiently and that requires your own efficiency through preparation. If you are prepared, they can be prepared. If you aren't prepared, take a guess what will happen.

The outline will have four major points:

What is going to be talked about
Who is going to be talking about it
Why this week is a necessary time to talk about it
What metrics need to be available
The second part of your video chat blueprint is in how the the chat starts. Dr. Robert Cialdini, author of the best-seller Pre-Suasion, uses psychology to showcase how important the lead up to a question or discussion is to its success. Let's look at a simple example first.

In Pre-suasion, Cialdini highlights a study that created 48.3% increase in the amount of people willing to participate in a survey just by asking one question.

"Do you consider yourself a helpful person?"

When asked this question before being asked to participate in the survey, 77.3% of people volunteered to participate. Only 29% of people who weren't asked the question and were immediately asked to partake in the survey agreed.

Read Robert Cialdini's Forbes interview here.

How can you bring this psychological science into your video chat calls?

By pre-suading your employees about their awesome work ethic, attention to detail, impressive communication skills, etc.

If the topic of this week's video chat conference is lead generation, open up by saying, "I'm so impressed with how hard-working you all are. The attention to detail used while tracking our lead generation has been incredible and I'm very impressed with what we have accomplished so far."

What this does is put your employees in a pre-suaded mindset of their hard work and capabilities. They'll be about 50% more interested in showing you their great work ethic and committing to what the next step is (which will be discussed in the video call).

The third part of your group video call will be the meat of the conference. What needs to be discussed and who needs to discuss it? To maintain efficiency, take notes throughout the chat that can be shared with the team after the call is over. These notes can be placed in the Brief app, and then shared with your team directly after the call for a seamless summary of everything discussed.

The fourth part of your weekly group video call is clear cut action that each team member needs to take, based off of what was discussed. These actions will differ for each employee. Using Brief, you can have each employee share the actions they will be taking based off of the call with you via your direct message with them, or the Hub that has all of the members of their department.


To summarize, the weekly video chat blueprint follows four steps:

Outline covering four major points
Pre-suasion to build your team up
Covering the topic of discussion
Actionable steps for each employee to take
Make Group Chat Work For Work: Using Hubs To Keep Team Members In Contact

Video calls cannot be your only everyday company culture tool. As people need to actually work, the largest communication tool between remote employees is typically going to be the group chat. The Brief app has hubs for each project, client or department to place the corresponding members into. For example, the marketing team is a hub and the content team is a hub. Each client can also have a hub with the relevant members of the team that work with them. There can also be a management hub for the head of marketing and head of content, and another hub for the head of marketing, head of content and the CEO/Founder.

The key is to make sure that each team member is only in the hubs that they need to be. The less distractions, the better, especially when they are irrelevant to the team member's project or work load.

Making group chat work at work means you are able to maintain efficiency and allow your employees to feel like they are part of a team, not working solo in their home office.

Here are a few ways to create comradery through group chat by creating hubs that promote team bonding activities like:

Highlight team members' accomplishments
Act as a remote book club for a book the team is reading
Ask employees to share a new insight weekly and how it can be applied to their current position
Hubs like these will have all of the team members involved, so it's essential that team members are only in other hubs that pertain to their current tasks.

We've created Brief to organize your communication as efficiently as possible. This strategy coincides with our minimalist theme. We want work to be effective and to stay in alpha brainwave state for as long as possible. That's not possible when GIFs constantly come streaming in. It is possible when you have a sleek, minimalist digital desk.

Read our article on the benefits of minimalism in the workplace and see how other leaders are bringing minimalism into their offices here.

Team Learning: Teams That Learn Together, Grow Businesses Together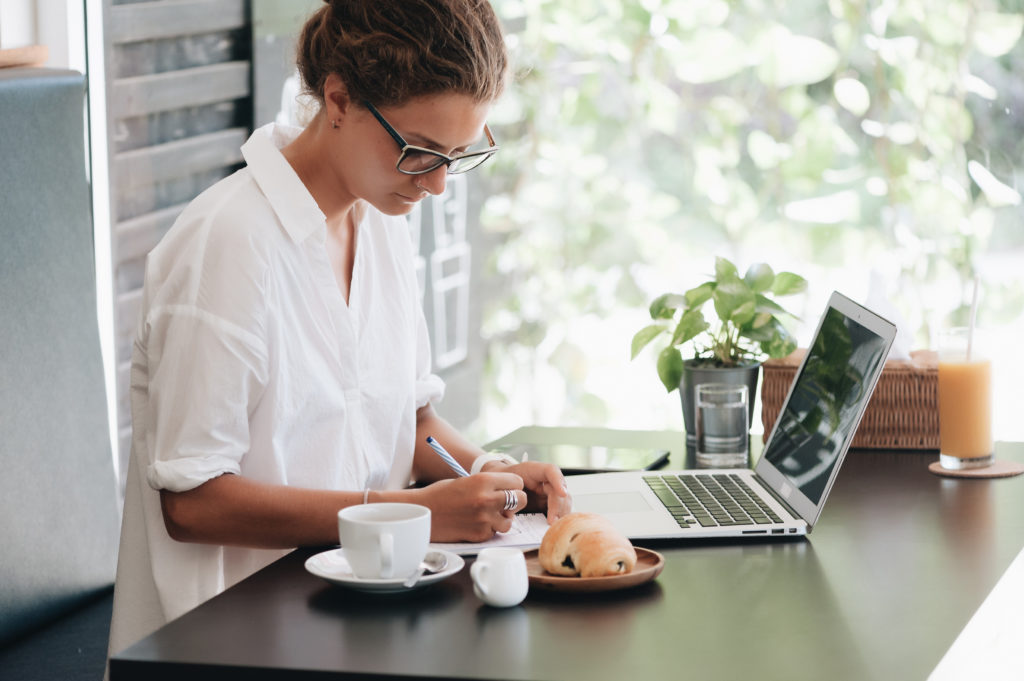 "You don't build a business. You build people. And then, people build the business"


Zig Ziglar
Investing in your employees is one of the top ways to create a thriving company culture. If you want your employees to be hungry to learn more and master their craft (whatever that may be) you have to be the first to show them that you value doing so. Team bonding activities that help your team grow, help your business grow.

To show your employees that you value their career, and personal, growth, invest in their expertise by having them complete training programs online. What happens when your team learns new ways to excel?

Your business excels.

Investing in employee trainings they can participate in together is going to help establish the company culture of consistent growth together. When your team learns together, they grow at the same time. They are able to take what they learned and apply it to the business at the same time, amplifying the results.

Team trainings fit best within departments for specific skill sets, such as marketing or management but broader trainings can involve the whole team.

For example, if your business is an MRR (monthly recurring revenue) model, involving all employees in an MRR MasterClass talking about the upcoming trends of MRR businesses would be beneficial for your entire team.

If your business is a social media marketing agency, having all employees attend a social media marketing virtual conference would amplify their understanding of different parts of their industry and how they can be the most effective for your business.

Building your business is a direct result of building employees who enjoy working there. Create a company culture of employees who want to grow and your business can grow too.

Team Retreats: Face-to-face Team Bonding Activities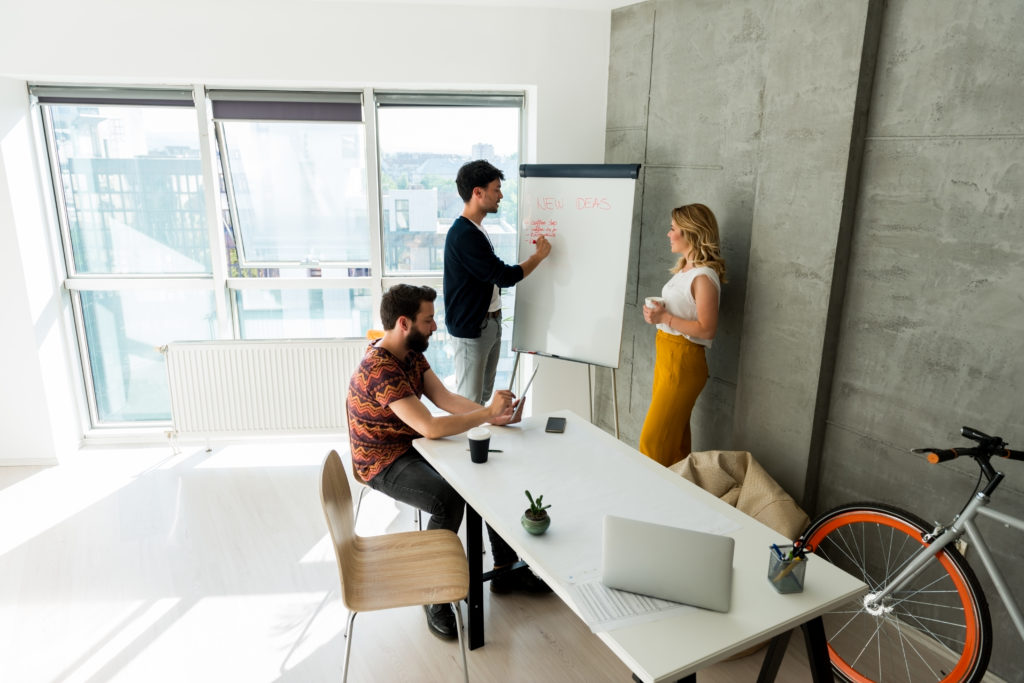 Team retreats are going to be one of the only times your worldwide remote team comes together. They are the prime time to talk about big goals, projects or changes that are coming up in the near future.

Before figuring out the logistics of a retreat, you want to ask yourself,

"What do I want to come from this retreat?"

Make a bulleted list of the benefits you want to reap from the retreat. Your list might look something like this:

Better team relationships
Higher ROI on marketing strategies
More collaborative management
Once you know what you need to come from the retreat, you can make it as beneficial as possible. For example, if you need to increase your marketing ROI's, then hiring an expert marketer to come and talk with your team during the retreat would be beneficial. If you need your management teams to work better together, you can hire an expert in the management field.

Most importantly, you want the retreat to have some laid back time that allows team members to bond without a strict schedule to do so. Having fun is a massive part of a team bonding retreat and working your employees to the bone during the retreat won't make them your biggest fan.

Read Entrepreneur's article on, 5 Tips For An Effective Team Retreat.

Running a remote team comes with extremely impactful benefits, but it can also come with the challenge of creating company culture and engagement while everyone works from their respective corners of the world.

Learn more about how Brief can help you run your remote team here.