Greg is the Founder and Chief Creative Officer of the first design & consultation company to focus solely on the creation of pitch materials as well as consulting companies on improving their pitch materials creation process.
Prior to launching Falkor Digital, Greg held lead content development & sales positions at major broadcast and digital production companies for over 15 years including Reveille (now Shine America) AwesomenessTV, New Form, Astronauts Wanted, INE Entertainment and more.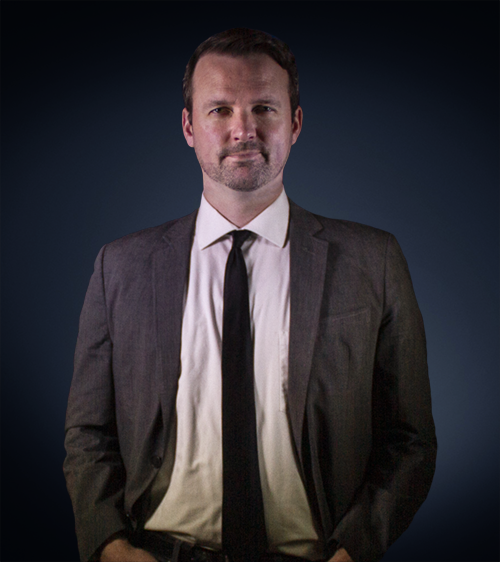 Q: What would you like to see your team accomplish in 2019?
Our goals as a first year startup are to establish ourselves as thought leaders and build our company brand recognition. Design is a crowded space, and frankly design as a service alone lacks a deeper-rooted connection to the client. We want to build more meaningful relationships with our clients, which is why we've designed our service to focus on helping our customers do more for themselves, while also becoming an extension of their own in-house team. Our goal for 2019 is to establish a very small handful of these relationships, to prove our services, pricing, and model.
Q: Who is your role model or hero?
I've long been fascinated with Elon Musk and continue to be. While I don't always admire how he goes about motivating his team's or how he treats his people at times, what he's attempting to do with his companies should still be admired. Building companies that service the greater good of mankind is unfortunately a unique value proposition in today's business environment that puts profits before people. I've tried to borrow some of this methodology for my company. I want to help others succeed first, become their pitch partners, and provide value by augmenting their in-house needs with a customized support solution. The agency or vendor model simply doesn't put the customers best interests first. We're hoping to change that model within a very specific space…pitch materials.
Q: What is your favorite book?
I've always loved The Adventures of Tom Sawyer. I love the feeling of being transported to the past, on grand adventures, from the perspective of youth. It's an imaginative story, and Twain was a master.
Q: Do you use any specific method or system to run daily operations?
I like to keep my team's connected, a lot of our talent works remotely so it's important to stay in constant contact. We use Monday.com for our project management and GSuite for files, calendars, emails, etc.. We're pretty happy with both so far, although Monday.com is pretty expensive, and I really don't like the nickel and diming of features and functions at different pay levels.
Q: Why did you choose your present industry at this time?
Pitch materials have long been an afterthought; however, as competition increases, pitch material quality, and the processes used in creating pitch materials in-house will need to evolve. Our company is positioned as the first company to provide pitch design as both a service and as a training and assessment consultation. We don't simply want to design pitches for others; we want to help companies to better utilize existing resources through training, technology, and establishing better standards and practices. We see ourselves as an extension of a company's pitch team, not simply a design vendor; we are their "Pitch Partners".
Q: What is the best/worst moment you can remember in your career?
My best moment was selling the first integrated marketing program that Major League Baseball had ever activated. The worst was not being able to directly produce it and see it through, helplessly watching the activation fail.
Q: Looking back – if you could advise a younger version of yourself to do something different – what would it be?
Be careful who you partner with. Balance dreams with core goals and deploy actionable plans to reach them. Listen more, speak less. Be a coach and a mentor first, and a boss second. It's better to earn the trust and admiration of people than a fat paycheck (but a balance of both is nice too).