Jonathan Aufray is the co-founder of Growth Hackers. He has worked with businesses and entrepreneurs from more than 70 countries.
He is originally from France, and now lives in Taiwan. He also lived in the US, the UK, Ireland, Spain, and Australia.
At Growth Hackers, we help startups, SMBs, entrepreneurs, marketers, and organizations grow with digital marketing and growth hacking.

Jonathan Aufray, co-founder of Growth Hackers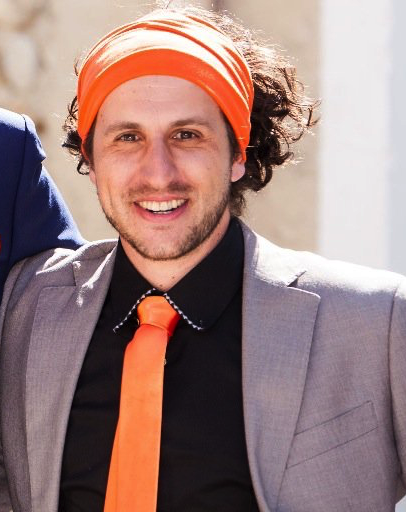 Q: What would you like to see your team accomplish in 2020?
I would like my team to accomplish two main things in 2020:
Automate our internal processes by implementing more tools to gain time, be more productive and organized
Focus even more on customer experience and customer satisfaction by always improving our services and results
Q: What were the most challenging areas in the early stages of the company's growth?
The most challenging areas in the early stages of the company's growth were:
Hiring: it's a long and complicated process when you don't have systems in place
Scaling while keeping the same quality of our services
Q: Who is your role model or hero?
Joel Gascoigne, CEO at Buffer.
Q: What is your favorite book?
Traction: How Any Startup Can Achieve Explosive Customer Growth.
Q: Do you use any specific method or system to run daily operations?
We do have a lot of systems in place to run daily operations. We use three main tools:
CRM for lead scoring
Gridle for customer management
MeisterTask for project management
Q: Why did you choose your present industry at this time?
Small businesses have always attracted me as I like to be challenged and see the value of my contribution. I am not saying that working for big brands like Apple or Google isn't challenging but let's be honest, if I work for one of those companies and I take six months off, they will be fine.
When you work for a startup or an SMB, if you take a 1-week leave, the company will suffer already. I was introduced to growth hacking a few years ago. Because my background was in digital marketing for small businesses; once I started to work with startups, I kind of pivoted to growth hacking. Indeed, startups need fast execution and iteration, even more than SMBs.
I always found that marketing was limited because there wasn't always a connection between product development and marketing. That's what I love about growth hacking: it's a mix between psychology, product development, data, designing, engineering, and marketing. This is really the link between those departments. Growth hacking isn't just here to grow acquisition channels but also to grow/improve the product to make it more user-centric.
Q: What is the best/worst moment you can remember in your career?
One of the biggest challenges I had, and I have to face, is being careful to badly intentioned people. Because I am a people's person, I always see the good in people, and sometimes this makes me naïve. In the business world, I have learned from experience that a part of people has bad intentions. They are just in business to trick and scam people. I even met people with psychopathic traits, which is surprisingly not uncommon.
Q: Looking back – if you could advise a younger version of yourself to do something different – what would it be?
Start earlier.