Denise Stern founded Let Mommy Sleep in 2010 and quickly landed on the national stage as an entrepreneur making real change for newborns and their parents by providing qualified overnight care to new families. The business now serves 8 cities and counting.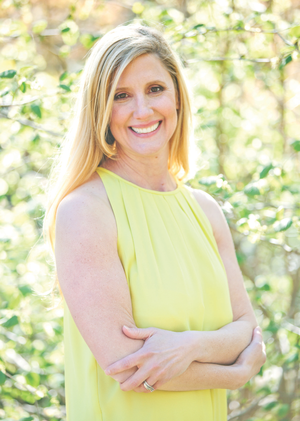 Q: What would you like to see your team accomplish in 2019?
I would like to see continued national growth with new franchise units in at least 2 major markets. The only way postpartum care will become normalized and aggregated in the US is if one respected company becomes a recognized household name and franchise growth is the way to make this happen.
Q: What were the most challenging areas in the early stages of the company's growth?
The most challenging area in the early stage of Let Mommy Sleep was educating the public on what exactly our service is. It sounds rightfully weird to consumers that we send someone to their home to stay awake all night to care for their newborn while they sleep! We were able to overcome this need for education through blog posts, local partnerships with hospitals, and parenting groups. Along these same lines is recruiting; many Nurses are accustomed to working night shift, but because there is zero room for error when providing newborn care in a family home, we had to make sure the staff was above and beyond in all
Q: Who is your role model or hero?
I don't care how cliche this is, but Elon Musk is my hero. A fantastic example of the power of one person to create change.
Q: What is your favorite book?
Choke by Chuck Palahniuk. It's a beautiful story about laying everything on the table to be your true self and accept love. Of course, because it's written by Palahniuk, the author of Fight Club, it's wrapped up in a crazy, sometimes tough to read wrapper, but that's what makes it such incredible art.
Q: Do you use any specific method or system to run daily operations?
Mine is a very strong team. Like Jeff Bezos famously said, "Your team shouldn't eat more than 2 pizzas." Because we are a lean group, our systems are streamlined to the point where we only need the essentials; group texts, Buffer for social media scheduling, basic accounting software, and Dropbox.
I try to run each day the same way with dedicated time for each company task, but since we work with brand new babies who don't care about my plan or spreadsheets, daily operations often go off the rails. But that's okay because that's business! Running a business is very much about problem-solving every single day, so the daily schedule is secondary to exploring the inspiration and solutions that come from the unexpected.
Q: Why did you choose your present industry at this time?
My industry chose me! When my twins were born, my son was only 17 months old, and I was sent home on bed rest due to preeclampsia complications. Having preeclampsia means a mom can have a stroke or deadly seizures due to very high blood pressure. As prepared as my husband and I thought we were for the twins + 1, it ended up being a dangerous situation where outside help was needed. I felt called to start Let Mommy Sleep, thinking we could help a few families like mine. It turns out there are a great many families in need of postpartum support, and Let Mommy Sleep has continued to thrive since it was born 9 years ago.
Q: What is the best/worst moment you can remember in your career?
The best moment in my career was being invited to the White House Summit for Working Families because this was the first time early family issues were given a national stage. I was so proud to be part of that group of thought leaders and innovators.
The worst moment hands down was very early on when one of my nurses had an emergency and called out sick at 9:30 at night when her shift was supposed to begin at 10:00. I couldn't bear to tell the parents of twins that we wouldn't be there to help because I knew how personally disappointed they would be, and I also knew it would set back all the progress we worked so hard to make us a trusted company. So I was honest with the family and told them I'm not a nurse, but I am a mom of twins, and I would definitely help if needed. They said yes, and that was my first experience out in the field. Since then, we've put contingencies in place for such emergencies, so the worst moment ended up being an excellent learning moment, but I'll never forget that awful feeling in the pit of my stomach.
Q: Looking back – if you could advise a younger version of yourself to do something different – what would it be?
I would advise young Denise to be a little less of a yahoo! The "ready, shoot, aim" approach is at the heart of almost every entrepreneur, but there's also nothing wrong with taking more time to refine your processes and hone the finer details of your business. For everyone who takes the plunge and ends up successful, there are hundreds who fail. We never hear about the second group because they don't get to write a book. Often it's just plain luck that separates success and failure.