Working on multiple projects can be overwhelming. There are deadlines to plot, progress to track, information, and feedback to note down, documents to share, and more. Even for geniuses, trying to do all these without some form of automation can spell disaster for the projects and the collaborators involved. This is where project management tools come in.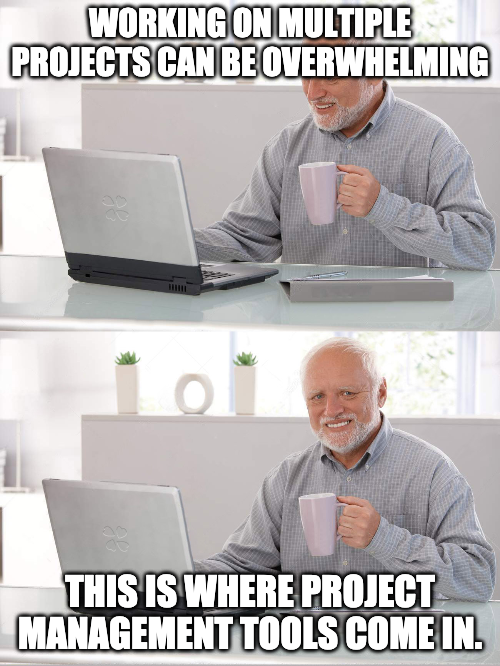 The tech market is now flooded with countless project management tools. It can be challenging to identify the best tool for your team. To help simplify your options, we've narrowed down to 5 of the best project management solutions for 2019.
Here is a solution that has all the features you can ever wish for to help you stay on top of deliverables and meet deadlines. With its scalable features, this cloud-hosted solution will suit just any business regardless of its size or industry.
ProofHub is packed with powerful features including a virtual proofing software for quick sharing of feedback, built-in Gantt charts that provide a visual illustration of each project, and more. Teams that include top decision-makers and managers can use the solution on both desktop and mobile app for iOS and Android users.
The clear interface makes it a breeze to create to-do lists, calendar milestones, make notes, lay down daily tasks, and more.
Like ProofHub, Zoho Projects is outstanding for its simplicity which makes it handy if you are looking to achieve more efficiency with your projects and tasks. It boasts one of the most useful file management systems out there.
Project managers can use the project scheduling and budgeting feature to define tasks, estimate project costs, assign them to various teams and follow up on tasks in progress. The Gantt charts on Zoho Projects make it easy for users to see a clear picture of project progress at each point along the project lifecycle.
Consider integrating it with other tools such as Zoho CRM to manage every aspect of your small or mid-sized business with ease.
The tool is particularly great if used alongside a team collaboration solution like Brief. While Zoho Projects ensures you stay on top of tasks and entire projects, the latter enables your team to prioritize and focus on important tasks while minimizing distractions for more productivity.
ProjectManager prides itself as a central hub built for ambitious teams – where they can work, draw out plans, and achieve more together. Because of the tool's flexible user interface, teams can choose their preferred project view for greater convenience.
The software is perfect for large teams with tight deadlines or multiple assets, where chaos is likely to be a pertinent issue. It makes it easier for everyone to customize their project dashboards and be able to identify problems or tell whether everything is on track at a glance.
What's more: the integration of ProjectManager with other tools is seamless. So you can be sure to stay on track even if some team members are using different platforms, or simultaneously working on multiple projects.
Even though we're in 2019 and Asana has been here for over a decade, with several new project management tools in the market today, you'll be hard-pressed to find one that can beat Asana. It is one of the best solutions for teams to organize, track, and manage projects.
Asana has numerous handy integrations to make collaboration a breeze and is complete with video calls, to-do lists, direct requests, reminders, and project tracking.
Further, its clean user project view offers teams an organized way to add tasks to project plans, and edit or collaborate on them as required. Every team member can see all changes made on projects and even comment on them accordingly.
The tool is optimized to eliminate chaos and make it easy to work on or manage multiple projects simultaneously, thanks to the Timeline feature.
The list couldn't be complete without this project management veteran that has been reinventing itself over the years. Basecamp has been a go-to tool for managing projects for both large enterprises and small organizations for ages – for a good reason. The tool puts everything your team needs to get work done in a single place.
Basecamp is complete with calendars and task scheduling, real-time chat, file sharing and storage, private messaging, powerful search tools, and more – all in an uncluttered user interface.
The ability to share messages and tasks with people outside the organization, along with the tool's email integration, ensure seamless collaboration with clients.
Conclusion
While some project management tools are simpler, with intuitive user interfaces; others such as Microsoft Project are more complex with a steep learning curve. The five tools in this guide are, however, both effective and easy to use, so they won't break your budget while onboarding your team to get work done.